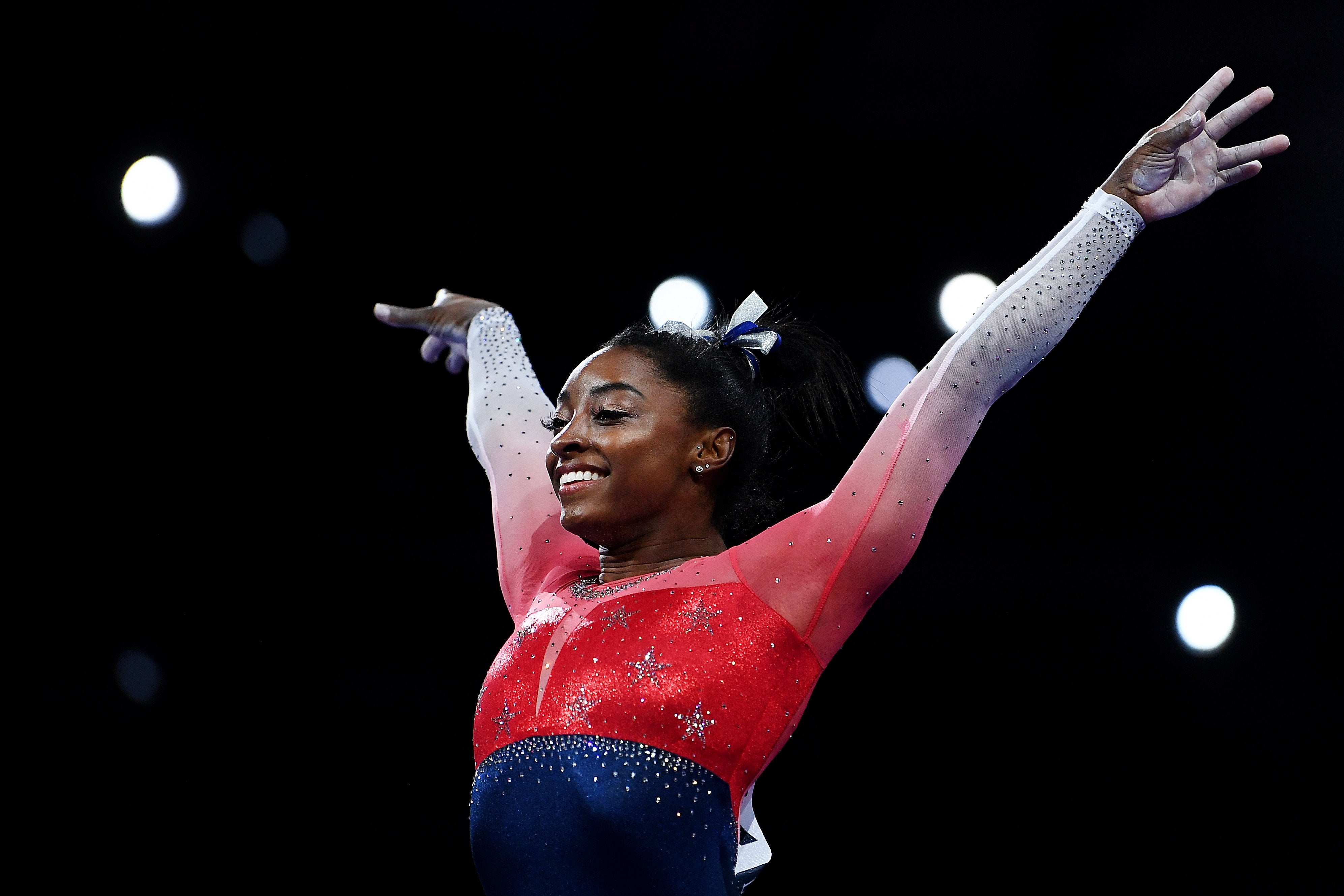 We've looked at the past legends that have helped shape the way for gymnastics, now let's have a look at one of our modern day gymnastics all-stars, Simone Biles!
Biles was first recognised for her efforts in 2013, when she won two championship gold medals at the tender age of 16.She then backed this up with four world championship gold medals in 2014, and then another four in 2015.
By the time the Olympic games in Rio (2016) had rolled around, Biles was already very well established within the gymnastics championships.
Fast forward to present day, and Biles is still as renowned as ever. With more than one gold championship under her belt, it is no wonder that she such an inspiration to present and future gymnasts alike.
In fact, as of May 2021, Biles has also become the first woman to land the Yurchenko double pike on her return to the competition. And in June, Biles won her 7th all-around title at the U.S. Gymnastics Championships. She is indeed one of the greatest gymnasts of all time. 
What's your favourite routine executed by Simone Biles? Comment below!