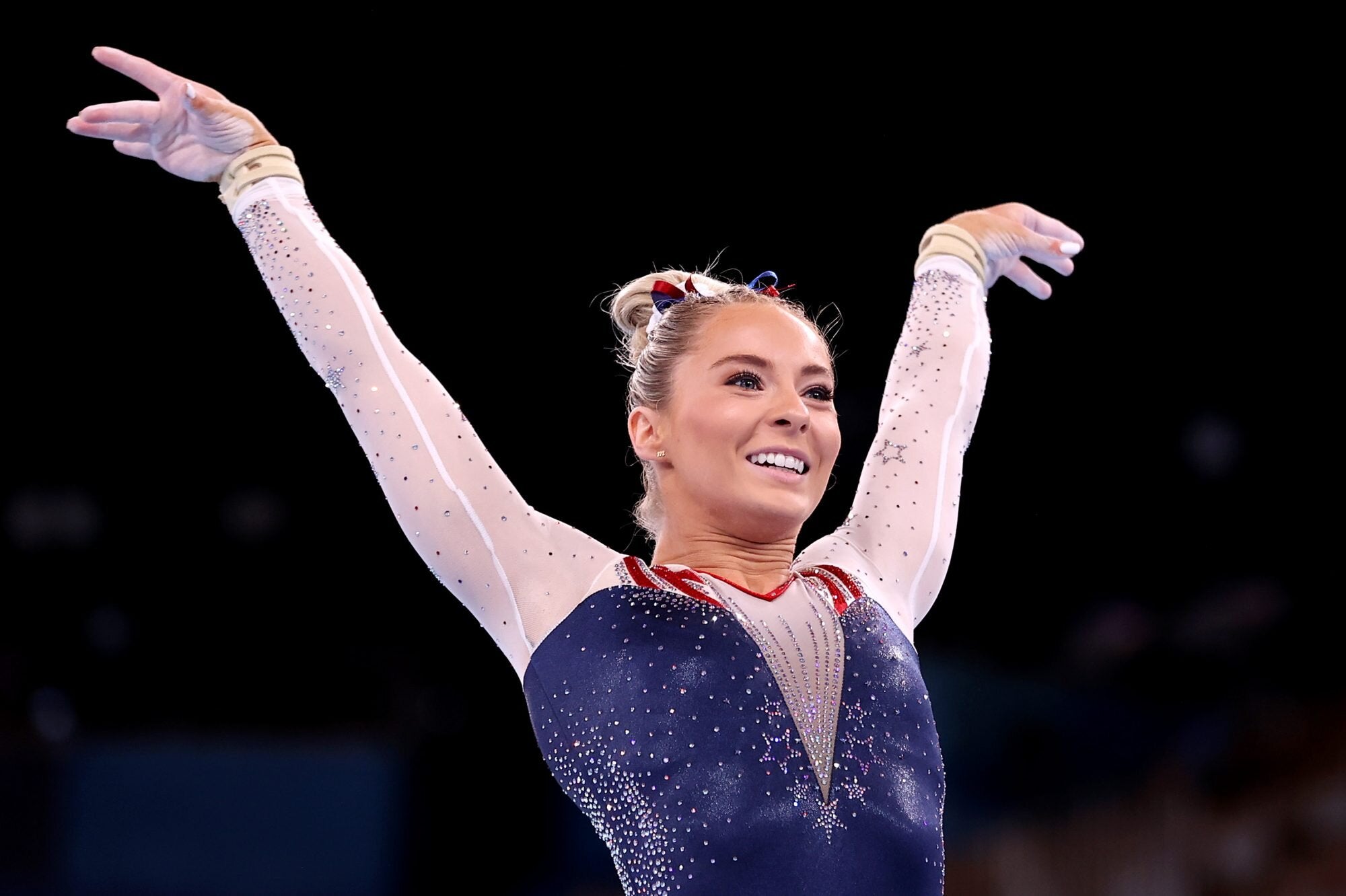 The Gym Spot looks at retired artistic gymnast Mykayla Skinner, who took home the silver medal in vault at the 2020 Olympic Games in Tokyo.
Born in 1994, Skinner started in the sport of gymnastics in 2000. Her reason for starting was that she was heavily influenced by her sisters.
She made her first debut in 2012, where she joined the US Senior National Team. She ended up taking home bronze from vault. This was really the starting point of her sporting career, as by the time 2016 came around, she was awarded Glasgow World Cup all-around Champion, was put down as an alternate for the 2016 US Olympic Team, and placed 2nd in the US 2016 vault, and third in floor.
After great success as an elite gymnast, Skinner took a break when she started college as she found she had temporarily lost her passion and love for the sport. This was however reignited, which resulted in her deferring so that she could focus on the 2020 Tokyo Olympics before retiring for good.
In total, Skinner has won 11 medals at the USA Championships. Throughout her career, she also competed for the University of Utah's Gymnastics Team, for which she is also a two-time NCAA champion. Throughout her 20 years of participating in the sport, she has struggled immensely with sport-related injuries and was even diagnosed with COVID-19. She managed to push through and made one more debut at the 2020 Tokyo Olympics and has since then retired to focus on family life.
We love looking at all gymnasts, past and present and their achievements throughout their careers. Who do you want to see us talk about next? Comment below!
Feature image credit: LAURENCE GRIFFITHS/GETTY IMAGES