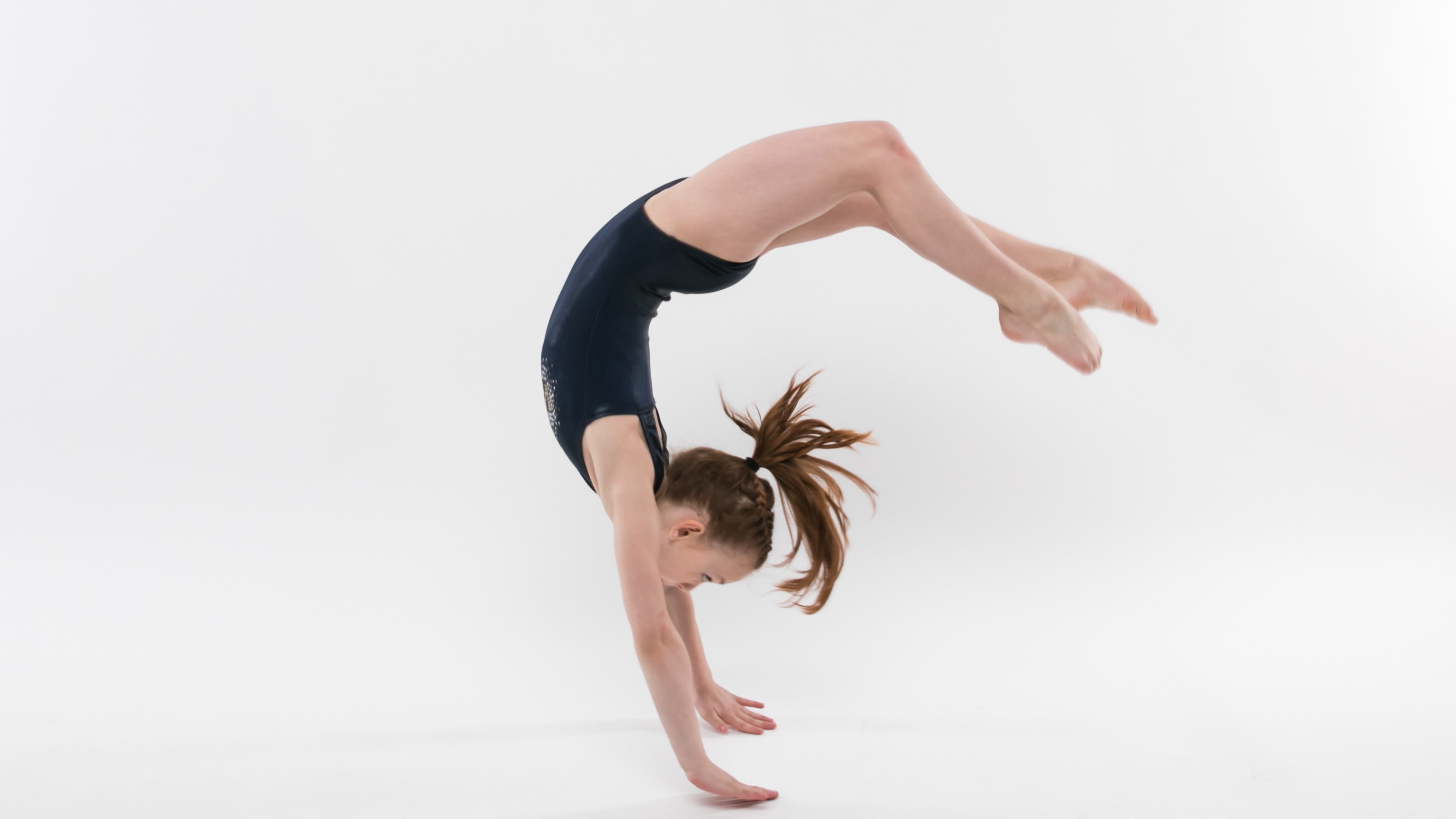 A backward roll is a staple movement in gymnastics and a basic skill to master. It might seem simple in theory, but it does take a bit of practice to get it right at first. The benefits of a backward roll are that it can be the starting point for more difficult moves in the future and it helps the gymnast build flexibility in the neck, hamstrings and wrists. It also helps with adding additional strength within the legs, arms and abdominal region.
Before attempting this skill, make sure you have a coach spotting you to avoid a neck or other injuries. It's also important to ensure that you have a mat underneath your body the whole time and training aid to help assist the overall movement of the roll.
Here's a little tutorial from Neophyte Performance on how to master the backward roll using an incline wedge for additional support.
1. Stand tall with your arms stretched above
The initial starting position consists of the participant standing tall, with their arms stretched up and above their head. You can do this position on a mat, or use a training aid as Neophyte has in their video.
2. Squat into a tuck position with your palms facing the ceiling
From this starting position, squat down into a tuck position, with your palms facing the ceiling.
3. Put your chin on your chest
Tuck your chin into your chest, as this will allow for a much safer, injury-free roll and also allows you to go through the manoeuvre with ease.
4. Roll backwards, placing your palms on the ground 
Start rolling backwards, and when you have started this movement, ensure that you place your palms on the ground. This is so you can 'push' yourself away from the floor in order to complete a full roll.
5. Remain in a tuck position, land with your feet flexed.
Once you have completed this movement, remain in a tuck position and land with your feet fixed.
Did you find this helpful? What other How-to tips and tricks would you like from us? Comment them below!