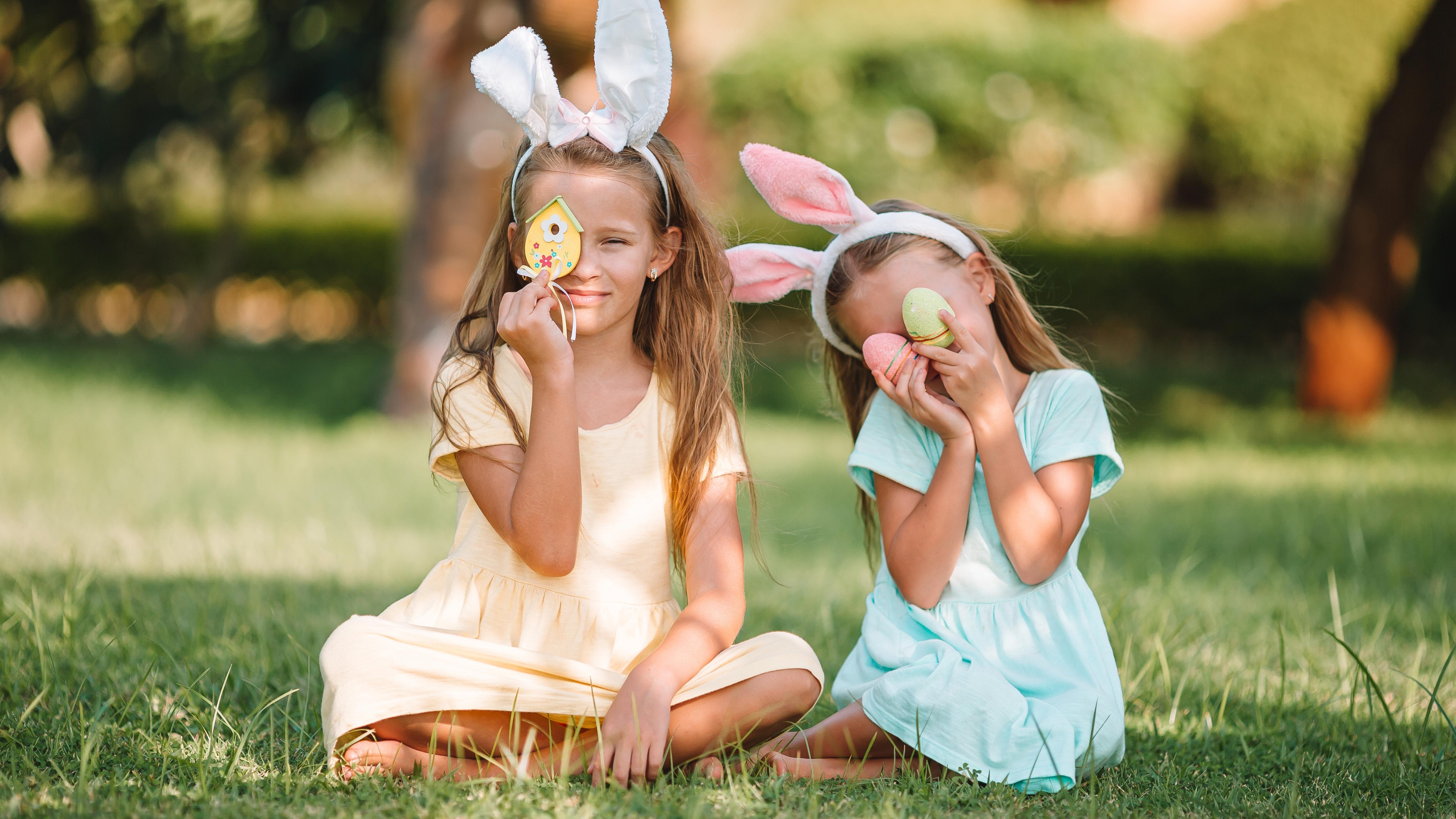 With lockdowns now a mere memory and restrictions lifted means that there are more opportunities to get out and have some fun these school holidays. From where you should go to what you should do, these fun activities will sure to keep the kids busy and entertained for hours. Time to recoup before the next school term starts!
1. Easter egg hunt
It's that time of the year where the Easter bunny comes and delivers some yummy treats to all the kids (and adults)! A fun and egg-cellent activity for kids of all ages. There are a lot of free and ticketed egg hunts around so be sure to check what's happening near you. Bring a picnic rug, pack a lunch and make it a fun day out with the whole family. Or better yet, create your own easter egg hunt in your backyard. You can do bunny trails, where you create a trail of the bunny's footprints for the kids to follow or make it colour coded so kids find their own coloured egg, making it fair for the little ones!
2. Experience the great outdoors
Spend time in the great outdoors with your family these school holidays! Whether you're dreaming of a relaxing country getaway or a coastal escape, there's plenty of accommodation and campgrounds on offer. Plus, there are a lot of free outdoor activities to keep the kids entertained for hours. These include hiking at a national park, doing water activities such as surfing, stand up paddleboarding and kayaking, and building a sandcastle at the beach. Be sure to slip, slop, slap!
3. Visit your local museum
Time to get creative with a day out at your local museum. If you're after a different experience for you and your kids these school holidays, check out what's on offer at your nearest museum. Your kids can spend the day in creative workshops and is a great opportunity for them to make new friends and gain new skills. Experience history, art exhibitions, theatre shows and more!
5. Go to an adventure park
Test your agility, jump, climb and swing to the top at an adventure park, playground or a trampolining park! Great for the young gymnast, cheerleader or acrobat at heart to test the skills they've learnt through their training and have some fun with it. The more adventurous parents can also participate in this and bring out their inner kid!
6. Visit an animal farm
A day of fun at the farm! Get up close and personal with cute farm animals at an animal farm or sanctuary near you. This is a great experience for kids to meet baby chicks, help feed baby goats and pat some furry friends. Be sure to visit their website and book ahead of time.
6. Partake in sports or school holiday programs
Keep the kids active these holidays with holiday camps and programs! Your local PCYC or YMCA is open all school holidays and offers a range of activities such as gymnastics, dance mixed sports and fun creative workshops such as painting, crafts and arts. Also, check out other leisure and recreation centres near you for some swimming or other sports activities. And if your children are very well much into sports and outdoors, why not take them to a park and teach them a new sport or even experience aqua or mini-golf!
Have fun and remember to stay safe these school holidays!
And if you're looking for affordable and portable equipment that you can take on your holiday, click here.