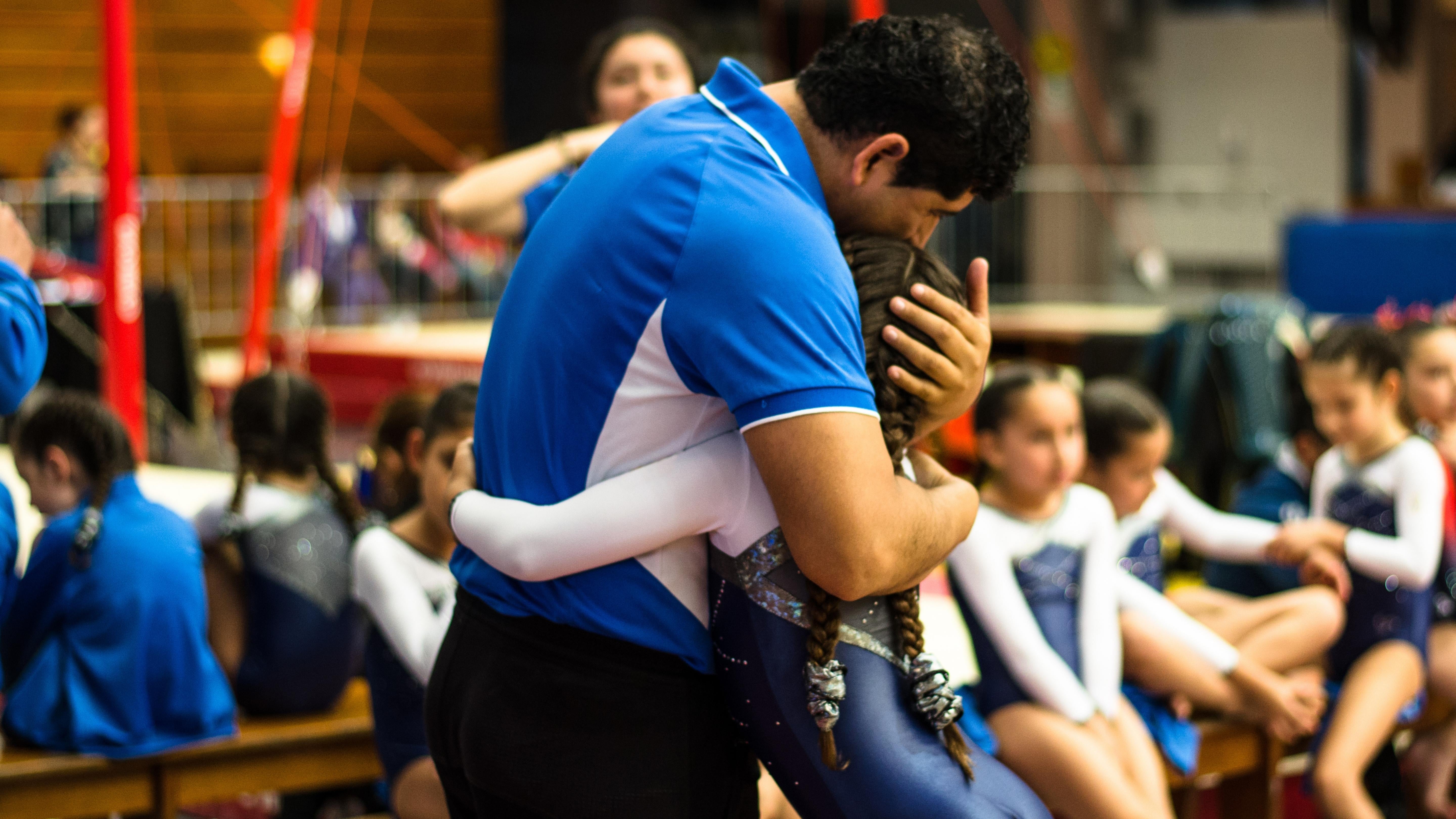 Competitions can be nerve-racking even for the most seasoned competitors (and their parents too) – so we thought we would give some tips and hints for a smooth competition day! Here is a list of competition prep tips for both gymnasts and parents, in order to help make competition time as stress-free as possible.
1. Get up early and have a nutritious breakfast.
Ensure that both you and your gymnast have a nutrient-packed breakfast. Quick and easy breakfasts that are filling and tasty include overnight oats and weetbix, as well as chocolate milk and fibre packed cereals. For more meals and snacks that are beneficial to gymnasts (and gym parents) click here.
2. Pack the gym bag the night before.
Use this as a checklist!
Do you have:
Competition leotard/uniform? 
Spare hair ties and hairspray?
Water bottle?
Snacks?
Grips?
Strapping tape?
3. Leave enough time to do your gymnast's hair, and leave plenty of time to get to the venue.
Ensure that you are styling your gymnast's hair to suit the preferences of their coach. Some coaches prefer gymnasts' hair to be placed in a bun or a plaited bun. Be sure to speak to your child's coach prior and if this is their first comp, have a practise a few days beforehand.
Also when going to the venue, consider traffic and parking. Aim to arrive at the venue at least 15 minutes before the general warm-up session begins.
4. For the coffee lovers, get one on the way!
An absolute essential. Caffeinated parents = happy parents.
5. Hug your gymnast, tell them you love them and that you are proud of them.
Be your gymnast's cheerleader! Say encouraging comments before and after the competition to show support to your child. This could be a simple, "Have Fun", "I love you" to saying "I'm proud of you" and "I loved watching your routines" after the comp.
6. And above all, HAVE FUN!!!
How do you prepare yourself for comp day? Let us know in the comments below!
Thanks to the team at North West Gymnastics for this inspiration. We're always looking for contributors to our blog, if you're interested, please get in touch!