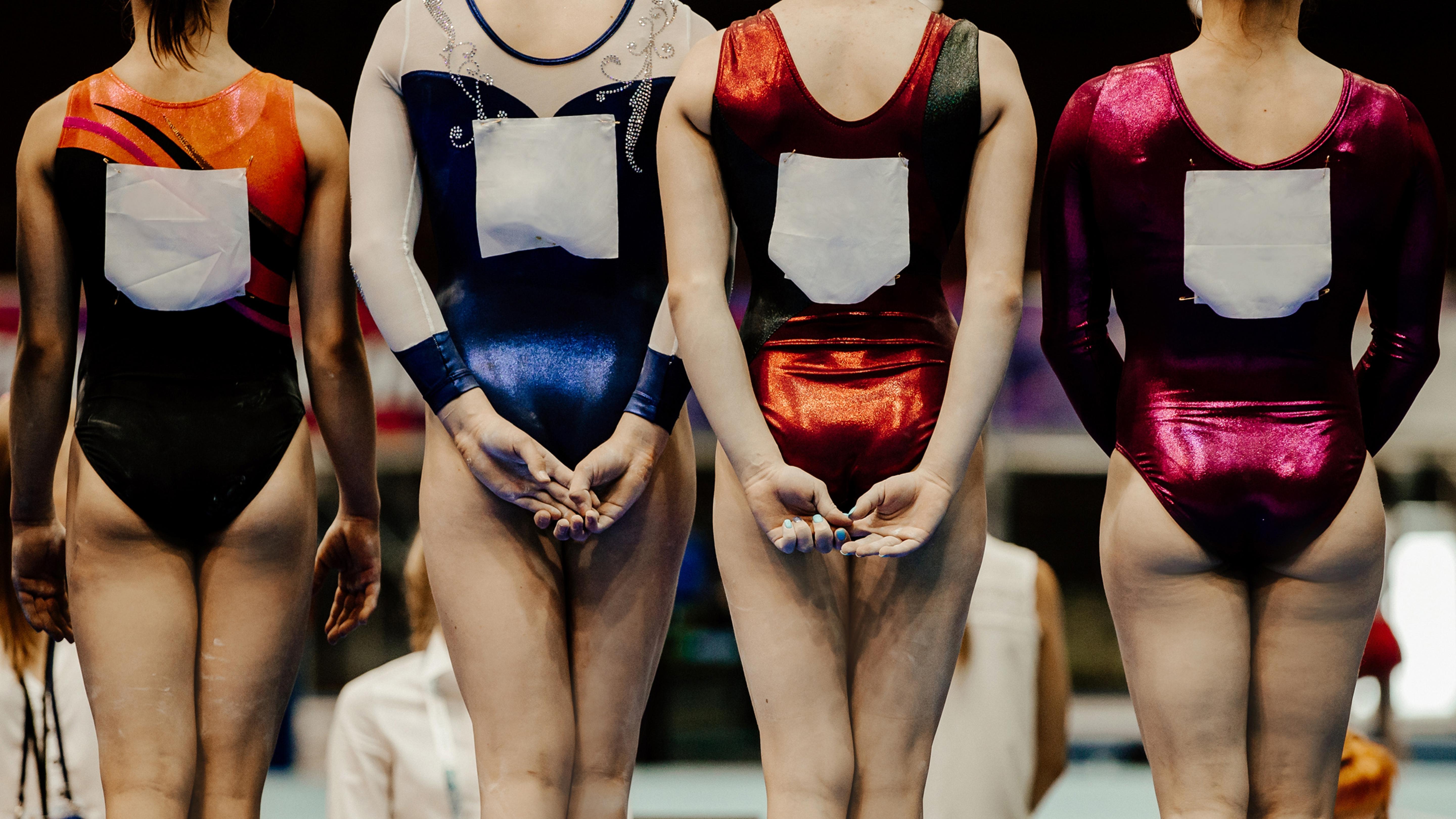 Comp season is a great time for gymnasts to show off all the skills that they have been working hard on at the gym and be rewarded for their efforts and dedication. To ensure the day runs smoothly as possible, parents and gymnasts need to be organised.  Below is a list of things your gymnasts need to wear and bring to a gymnastics competition! For comp preparation tips, you can also check out our guide here.
Tip: Pack the gym bag with all the essentials the night before and make sure that they arrive at the venue dressed appropriately.
What to Wear 
Club leotard. Make sure to have the correct attire in order to partake in the competition! Each club will have their own comp leotard depending on what level they are at and if they are competing at a state or national level.
Hair tied up neatly. Ensure that your child arrives at the venue with their hair ready to go. All gymnasts on the same team usually have the same hairstyle and coloured scrunchie so be sure to get in touch with the coach!
A shirt, jacket or tracksuit. Most clubs will have their own branded uniform for competing gymnasts so make sure to wear this on arrival.
What to Bring
Gym bag to put all the essentials in! 
Water bottle. Stay hydrated throughout the day.
Socks. Plain white ones!
Training aids and accessories. These include loops, bars, strapping tape, and extra hair ties in case of hair malfunctions.
Also, make sure that your gymnast's things are labelled so it doesn't get mixed up with the other kids competing! Jewellery and nail polish aren't permitted either and it's recommended that undergarments worn with the leotard must not be visible.
If you have any questions regarding the comp uniform and what to bring, please speak to your gymnast's coach. Good luck everyone!