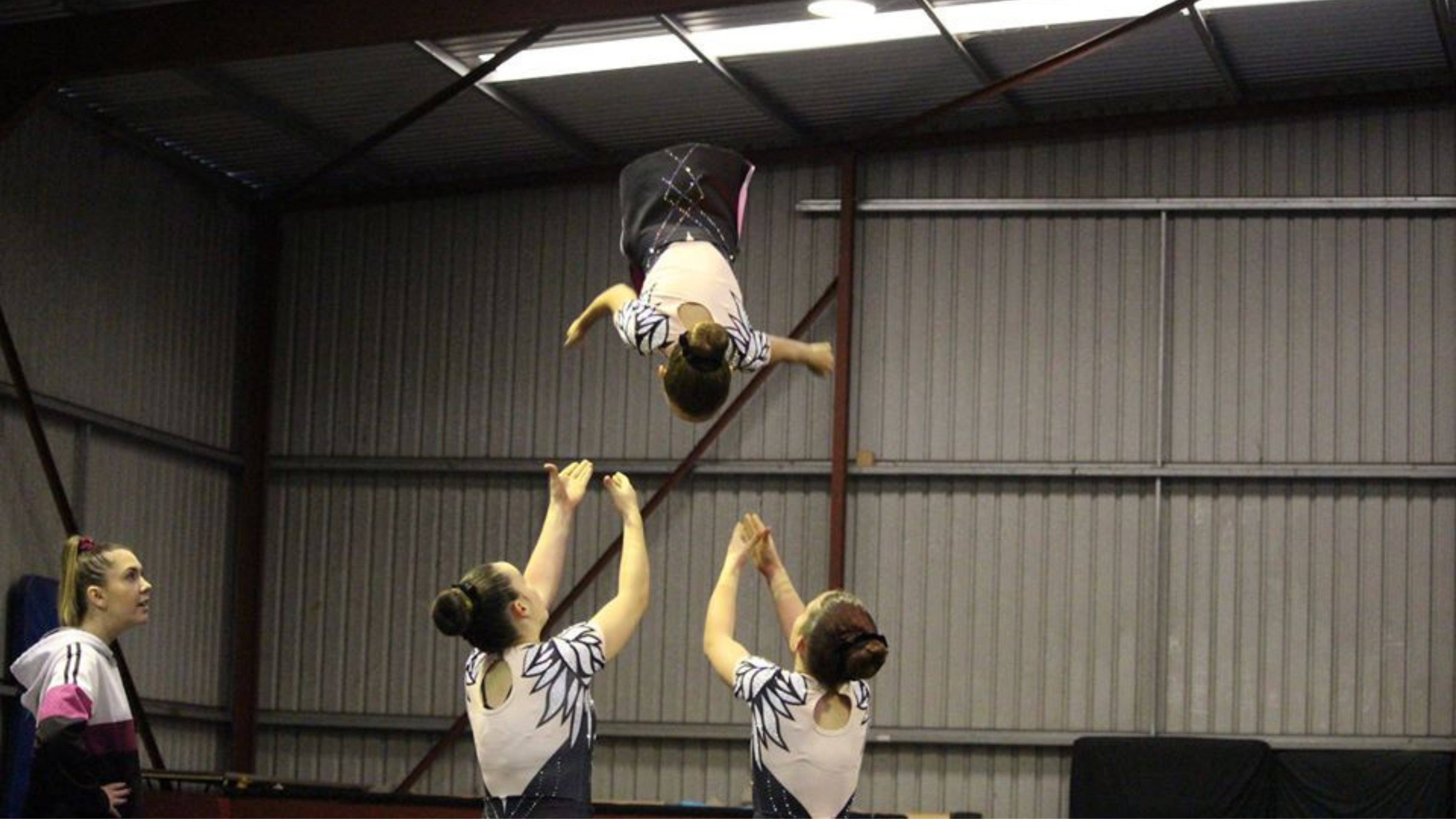 Our Club Focus this week is Roleystone Gymnastics Club, located in Perth, Western Australia. Head Coach Bianca Edwards gives us a little insight into the ins and outs of the club and how it prides itself as one of the friendliest and most inclusive gymnastics clubs in the area! 
1. How did your club start?
Roleystone Gymnastics Club, have been operating for over 35 years.  We started as a small club in our local Roleystone Hall packing away all the equipment every day and setting up again the next day. In the early 90's we moved to our current building a shed in the back of Karragullen just outside of Roleystone. RGC Hopes to move closer to Roleystone very soon.
2. How many kids do you train and what skills?
RGC has over 250 members attending, and Roleystone Gymnastics Club run programs for artistic Boys and Girls, Kinder classes, Tumble, Free G, Acrobatics, a Recreation program for levels, Seniors, School programs, and our Gym motion.
3. Do you have any special needs programs? 
Roleystone Gymnastics Club runs many classes and encourages athletes to attend any of our classes. For athletes that are not ready for anxiety with big classes, we offer a special one on one or smaller specialised class. These programs are called Gym motion and are tailored to the athlete's needs RGC received the Club excellence award from GWA for this program.
4. What's your club's vision statement and what are some of the objectives of your program? 
At RGC we are a sense of real belonging in a safe, engaging and encouraging environment, where they can develop their love for movement, creativity and teamwork within our inclusive community.  Our members develop pride and confidence as they work together and support each other to reach new and exciting milestones.  We are about having a go, doing your best and reaching your goals. Come and find out why Roleystone Gymnastics Club is so much More Than Gymnastics.
5. What are you most proud of with your club? 
At RGC we are all about belonging, We are proud of our club and inclusive programs for all.
6. Why do you think your club is important to families and your community?
RGC is heavily involved in the community, Roleystone has great community participation, and the club is a part of this involvement. RGC have arranged events to donate money to the local fire brigade, attended Football club events and local festivals. RGC is important to our community because we make a place for belonging and offer programs for all ages and abilities including our seniors getting them out and about and keep activity, we also provide them with a coffee and chat session for our members to be social and meet others in the community.
7. What piece of advice would you give to a gymnast?
More than gymnastics – to have fun and enjoy gymnastics!
Stay updated with what's happening at RGC. Head over to their website or Facebook page to for more!