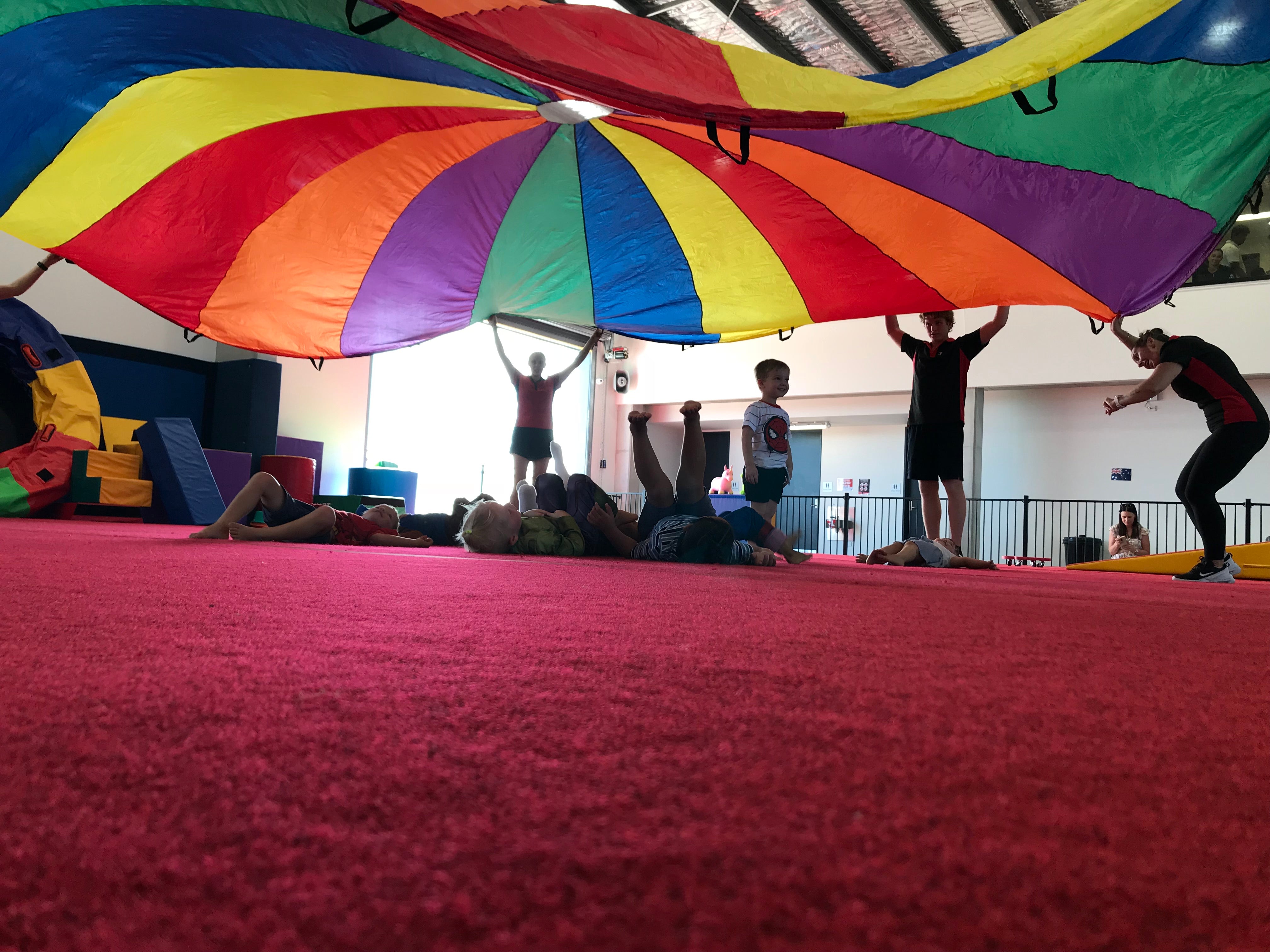 We wanted to shed some light on the awesome team at YMCA Mango Hill, one of the newer additions to the YMCA brand. Keep on reading for a little more insight on how YMCA Mango Hill came to fruition.
How did your club start?
We are a part of the YMCA in Brisbane. Our centre was due to open a year ago, but due to Covid this did not occur. The 3 storey building is a milestone for YMCA Brisbane and the area of Mango Hill/North Lakes. We have, which I think is a first, a gym on the second level of the building with view to the mountains, city lights and almost the sea. It has a wonderful cross breeze through the louvers on the sides. On the first floor we have our Vocational School and the ground level we have our OP Shop and first Hairdressing salon. It is quite a hub for the local community with North Lakes Shopping centre right across the road. 
How many kids do you train and what skills? 
We are now after just 6 weeks in operation over 800 children in various recreational gym sports. We offer classes in Boys and Girls Recreational Gymnastics, The mighty Ninja Team with our fantastic Ninja Rig, Ramps and Wall blocks. We also have Tumble and Tramp Classes for Beginner to Advanced. Something for the teenagers with our Street Tricks and Flics Class and not to forget the Adult Gymnastic Fitness Program. 
Do you have any special needs programs?
Yes, we have an OT specialist who is leasing one of our rooms who is about to start the one on one and team programs with our Special Needs Children. We are hoping to develop this further over time.
What's your club's vision statement?
Our vision is about participation, inclusion, the mind, body and soul for our Youth of today. Our Vision Statement is – 
To empower the vision of our youth.
What are some of the objectives of your program?
To provide good quality gymnastic programs to our community. 
Every child should have the opportunity to do gymnastics without judgement or prejudice. 
To offer programs that are progressive and interesting for children. 
What are you most proud of with your club? 
To date it would be the amazing centre we have. Also I am very proud of the coaching and staff team who are very dedicated to their jobs and the families.
Why do you think your club is important to families and your community?
We are a community organisation and we are here to offer programs that suits and assist our local community. I feel we are a very inclusive environment offering not only gymnastics, but also services for the families that are at an affordable price.
What's a piece of advice would you give to a gymnast?
My number one piece of advice would be that they have fun and enjoy their gymnastics. 
This is my 50th year in Gymnastics and my 4th centre I have been privileged to build. I was once quite a competitive coach, but now I wish for all children to experience the joys and experiences that gymnastics has to offer. 
I have been fortunate enough to travel the world with this sport to a National and International level, but realise now that we can offer so much more to our children without being a highly competitive centre.
Want to know more about YMCA Mango Hill? Check out their Facebook or their website for more information!