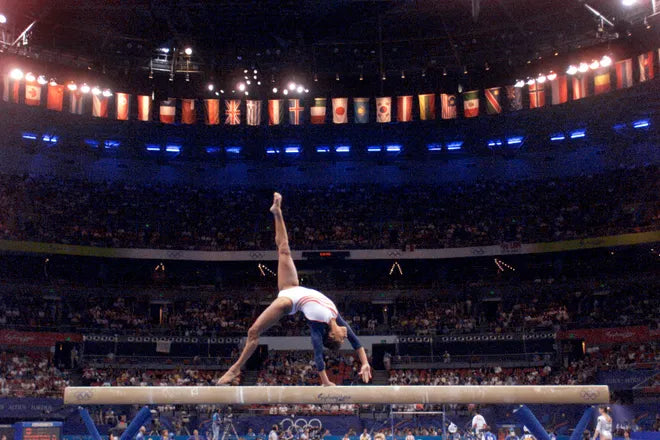 Well-known in the gymnastics community as 'Awesome Dawesome', Dominique Dawes an artistic U.S. gymnast and was a part of the U.S. gymnastics team for 10 years. Throughout her gymnastics career, Dawes was the 1994 U.S. Gymnastics Team all-rounder champion, a three-time Olympian, a World Championship silver and bronze medalist as well as a member of the gold medal-winning Magnificent Seven team at the 1996 Summer Olympics in Atlanta.
Dominique Dawes was born on the 20th of November 1976 in Silver Spring, Maryland. Dawes started training in gymnastics at the age of 6 and won her first gymnastics competition at the age of 9. She was training as a junior elite gymnast by the time she was 10 years old. In 1988, she placed 17th in the all-around junior division at her very first U.S. National Championships.
In 1989, 12-year-old Dawes was sent to Australia for Konica Gymnastics Grand Prix, which was her first international meet. And by 1990, she had managed to secure 3rd place in the all-round Junior Championships. By the time the early 1990s had rolled around, Dominique was a well-known National and International sensation. And at the 1992 U.S.A. versus Japan dual meet, Dawes, who was 15 at the time received a standing ovation after her outstanding floor routine.
Dominique Dawes was an inspirational gymnast, who made waves in the community in the 80s and 90s and brought a fresh perspective in the sport. Dawes has now retired from the sport but is still an avid supporter of the community and helps out in any way that she can with the next generation of gymnasts.
Who else do you want to see on our From The Vault segment? Comment below!