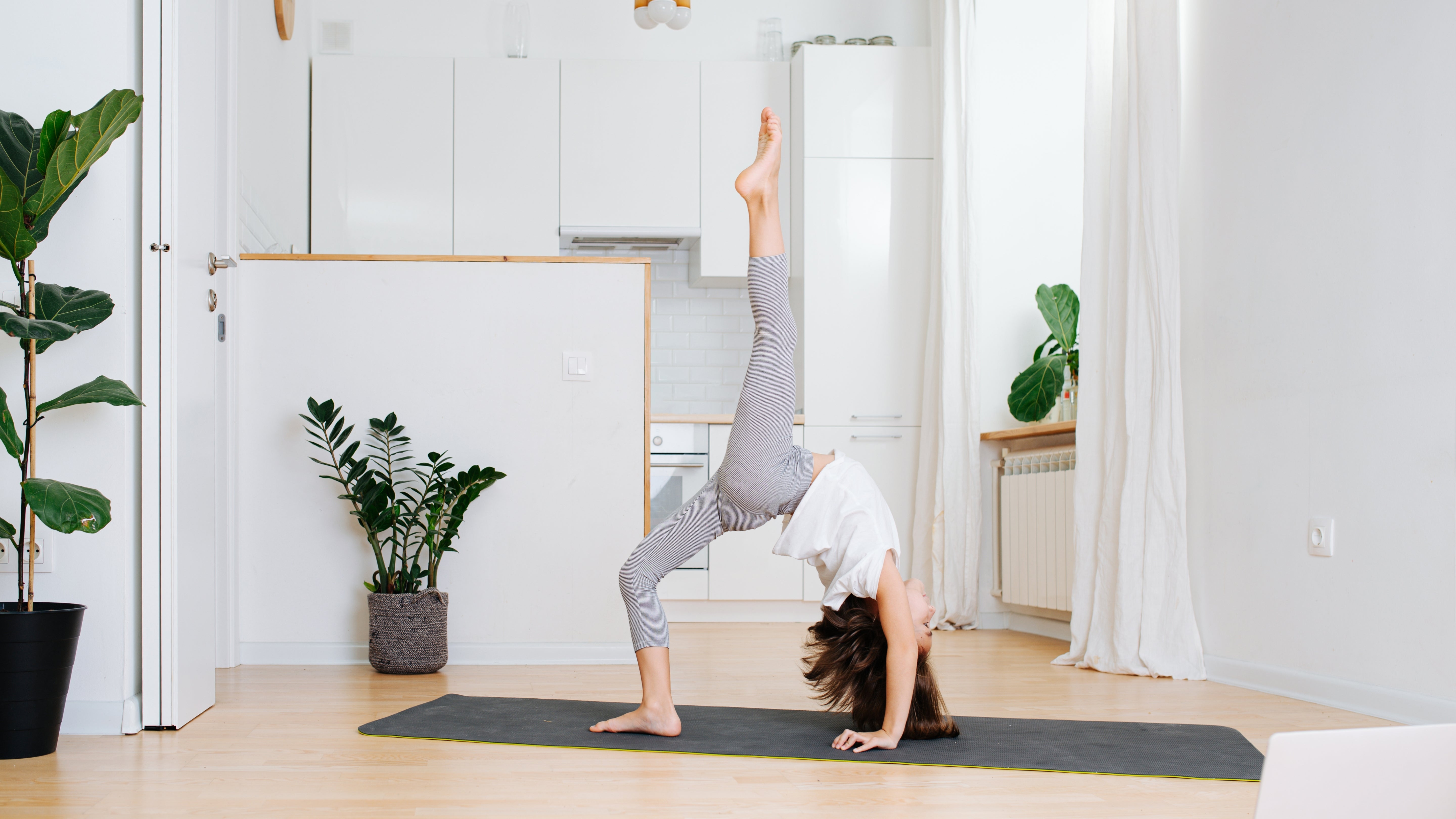 Are you currently in lockdown? Is your club currently closed? Don't have access to any or have minimal equipment? Don't fret - The Gym Spot has put together some exercises that you can do to help improve your gymnastics skills from the comfort of your own home. 
Sprints
These can be done anywhere, at any time. Sprints are beneficial for doing run-ups for vault routines, lower body strength, coordination, power and agility. 
Splits
Want to ensure you maintain your flexibility whilst in lockdown? Do the splits! It's not only a great way to maintain flexibility but also helps with joint health and balance. Make sure to take it slow and don't bounce to prevent injury. If you want to increase your overall flexibility, check out this blog.
Jumps & Leaps
A must-do and a crucial part of any gymnast routine! Most leaps usually involve some form of split but there are a few variations. Engage your core and try and jump and leap as high as you can whilst maintaining positioning and focus on your landing.
Spiderman Against a Wall
This is a drill used to help gymnasts improve their handstands.
Simply stand in front of a wall and position your hands as if you are doing a freestanding handstand. Press your feet against the wall and walk with your hands coming towards the wall. Continue to do so until your stomach is against the wall, holding on for as long as possible.
Scales
This is where you stand on one leg and bring one forward or backwards. This allows gymnasts to gain flexibility by stretching as far out as possible and enables them to maintain their balance.
Conditioning
Conditioning is vital when it comes to a gymnasts' training routine as time off can be very detrimental to their performance in the long run. Check out our recent blog about strength and conditioning for gymnasts as well as some exercises for beginners. 
Pull Ups
Pull ups can do wonders for your functional strength! This can done using minimal equipment. All you will need is your doorway, and any variation of the following; 
A pull up bar
Two towels
A resistance band
DIY Pull up bar
What else have you been doing to stay fit during lockdown? Let us know in the comments below!
Please note: These are suggestions rather than professional advice. Ensure that children are supervised at all times whilst performing these drills and that you do have mats in place for landing purposes.