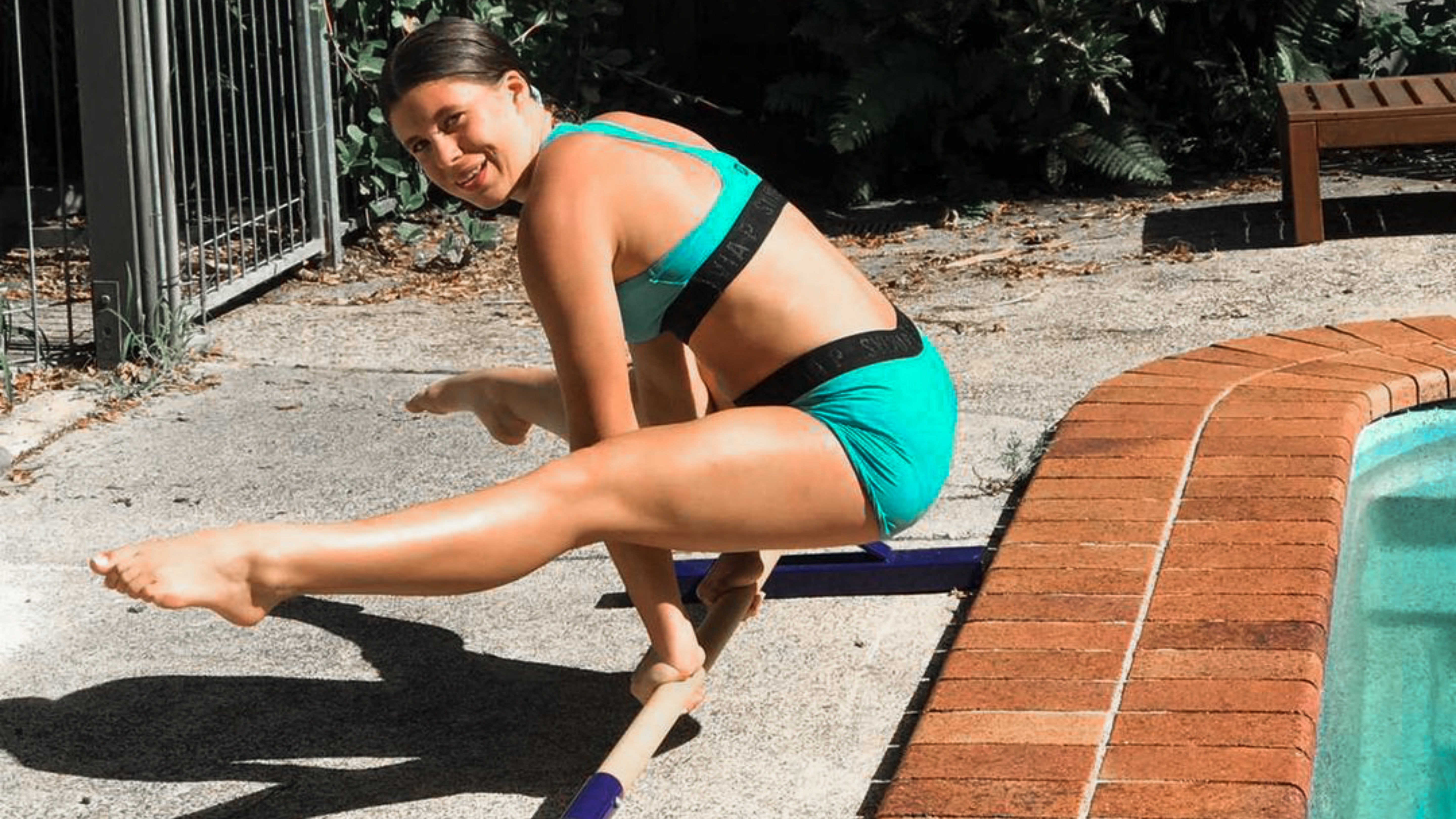 The Gym Spot has complied the best skills and drills for your floor bar, whether it be at home or at the gym. But first of all, what is a floor bar?
A floor bar is used to build strength and control during inversions. They are easy to store and also do not take up much room, so they are mobile and efficient for people who are limited on space.
For building strength
Here are some warm ups prior to drills, and/or little goals for the gymnast to work towards. Ideally, the goal of the floor bar is to have enough strength to be able to hold yourself up. This allows the gymnast to build upper body strength, but also helps with their core engagement.
Try these out!
Tuck Hold
Pike Hold
Straddle Hold
Plank Hold
For handstands
So you've perfected the handstand - want to take it a step further?
Floor bars are perfect for holding handstands and then initiating other manoeuvres. Again, being able to hold a handstand takes a lot of core strength and upper body strength. Handstand inclusion manoeuvres include:
Tuck handstand hold
Tuck pike hold
Single leg pike handstand hold
Of course, you can also use your floor bar for simpler manoeuvres if you are just starting out.
Now that you've mastered the basic skills, try your luck with some of these manoeuvres!
Clear Hip Shapes: This movement may be hard to do if you are just starting out by yourself. One tip The Gym Spot recommends you try this with your coach as they will be able to provide expertise on the correct movements and add a further understanding to this unique movement.
Clear Hip to Handstand: Adding on from Clear Hip Shapes, this can be done on bars of multiple heights. Once the gymnast has aced the Clear Hip movement, this can help them form a handstand with ease. This skill helps gymnasts to keep their arms straight and teaches them the correct shoulder positions in order to get the skill around.
Pirouettes for learners: This drill can be used as a station on bars or even completed independently. By keeping the area they have to use small, it teaches gymnasts to keep their bodies tight and turn quickly. You will also need some form of protective padding to prevent injury.
Blind Change Breakdown: This can be a very complex skill to master. The aim of the drill is to work on the core skill itself, but also minimises the fear that gymnasts may have being upside down upright for a long period of time. Use with a mini tramp to secure a landing platform for the gymnast, and it will allow them to bounce back up and complete the manoeuvre.
What Floor Bar/Drills and skills can you do? Let us know in the comments below!