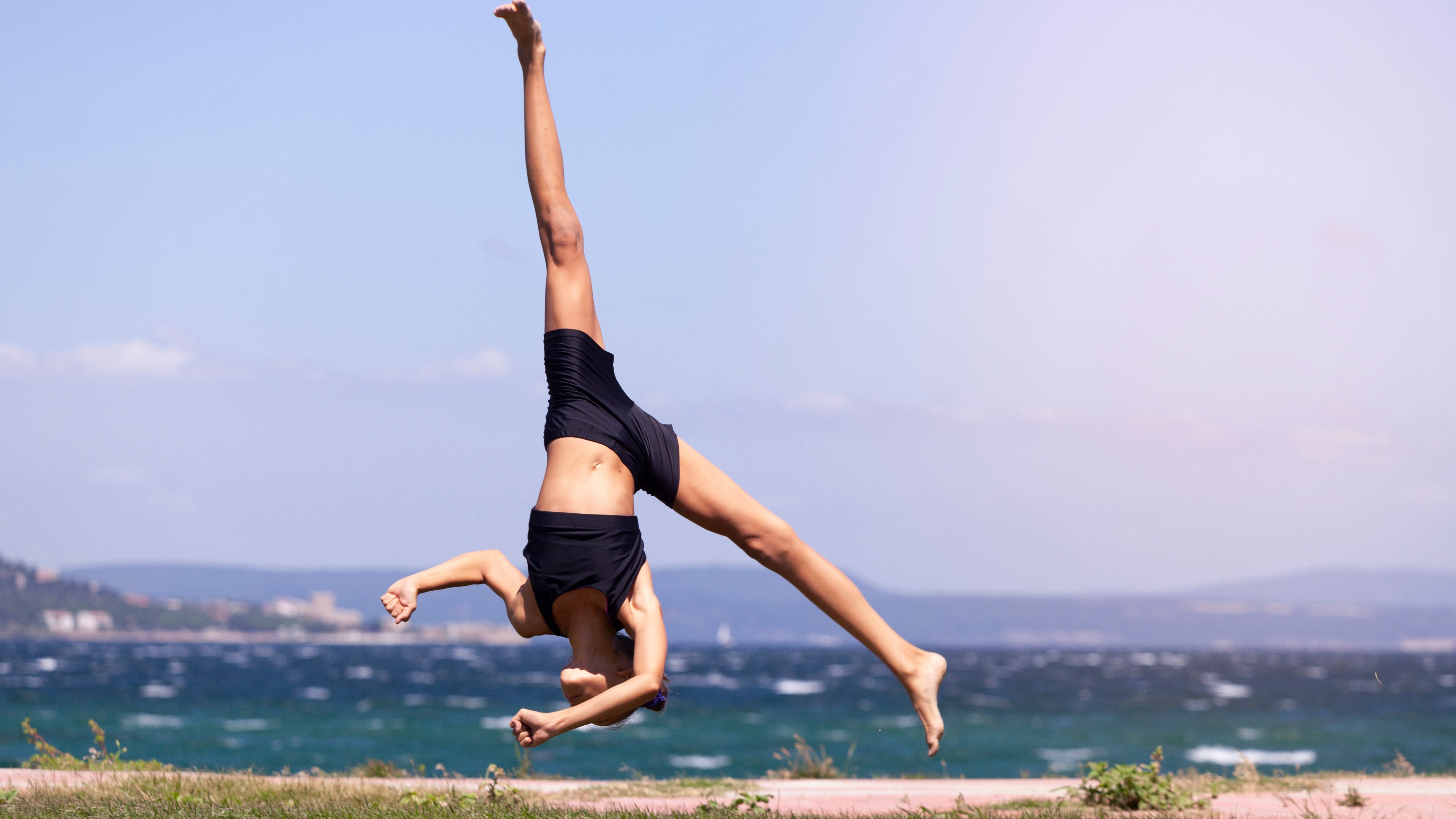 An aerial is potentially one of the most complex skills you may learn whilst participating in the sport of Gymnastics. While it takes a lot of patience, agility, strength, stamina and skill, if you keep at it, you will eventually be able to do an aerial!
1. Warm up
With enduring any exercise, it is important that you warm up and undertake in mobility exercises that will prepare your body for the aerial.
2. Master the cartwheel
The key aspect of the aerial is the cartwheel. Before even thinking about doing an aerial for the first time, it is important to ensure that you have the your cartwheels down pat.
If you wish to see more on how to do the perfect cartwheel, click here.
3. 'Run, run, hop, cartwheel'
This is a progressive build up to the aerial. Continue doing a cartwheel, but with the movements needed in order to create an aerial. Do this continually until you feel you would be comfortable to do an aerial.
4. Look ma, no hands!
Sounds pretty self explanatory doesn't it. When initiating this manoeuvre for the first time ever, ensure you have a crash mat at the ready and a spotter so that you undertake this manoeuvre in the safest way possible. Eventually, you will be able to do the aerial on your own!
How did you go? Let us know in the comments!