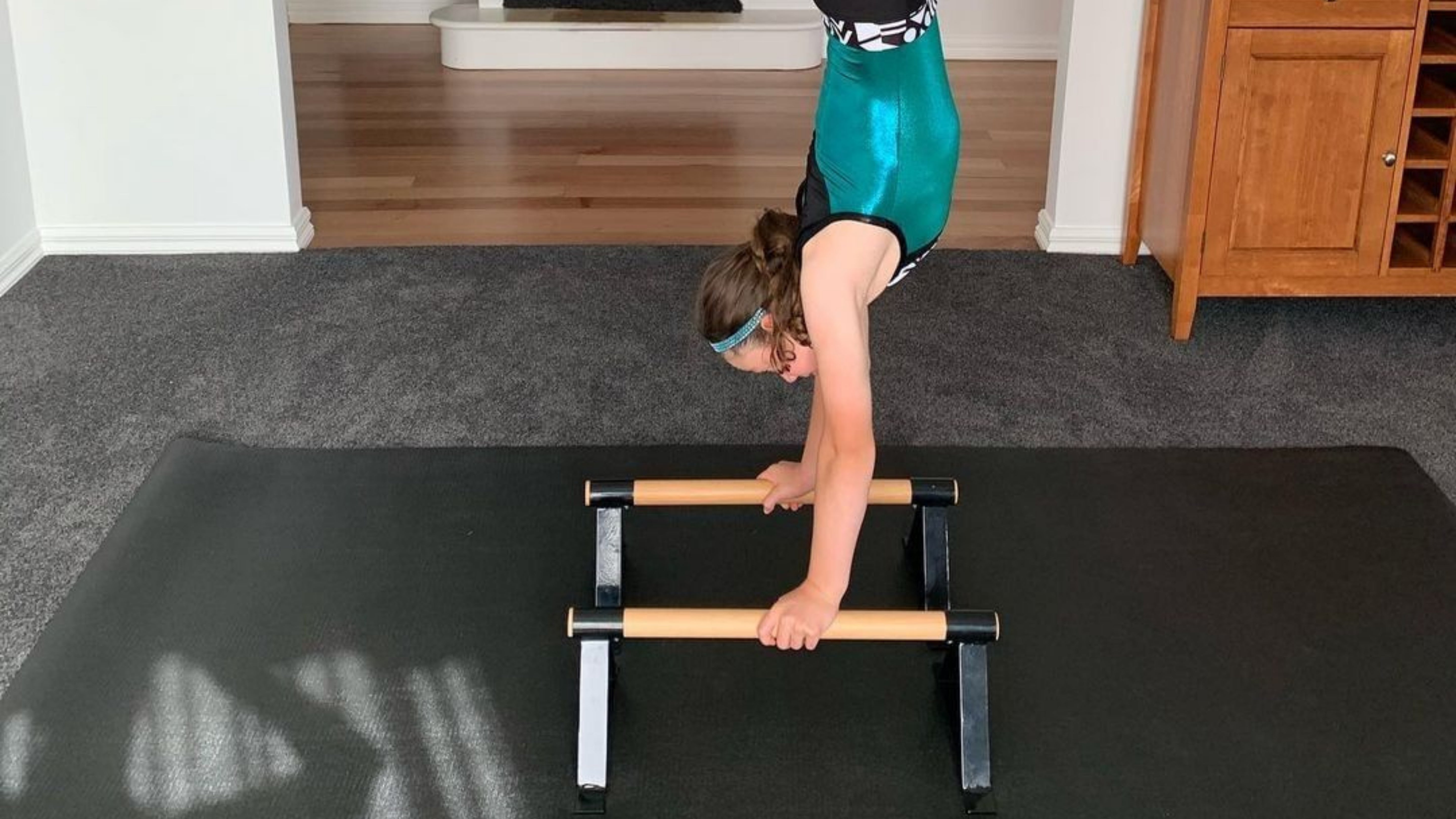 Parallettes or parallel bars are essential pieces of equipment for gymnastics and callisthenics. They are a versatile tool for building your upper body and core strength, improving stability and balance, and for those training for parallel bar competition in gymnastics.
Ready to begin your parallettes journey? The team at Pure MVMT, The Playground takes us through various exercises you can add to your home workout regime.
Alternate Leg L-Sit /Full L-Sit
This is great for working on your isometric strength which is great for muscular endurance. All you do is get into a dip position and pull your knees into your stomach using your core to keep it in position. It doesn't take long to fatigue a number of different muscles with this one, so you'll get a big bang for your buck with this exercise. 

Incline Push ups
These push ups all work your chest muscles, with an incline push up working them a bit more in isolation. Focus on is keeping the torso straight so that when you lower your body down, you move as a unit. Your chest and hips will stay in the same line.

Tuck Hold
A static hold, in which you bring your weight forward onto your shoulders, then hold your legs tucked under your body. Ensure to engage your core, keep your arms straight and your scapula protracted. Aim to hold for 5-10 seconds.
Improve your shoulder stability, balance and control, and push power and strength using Gymnastics Direct's Parallette Pair!
What other exercises do you do using your parallettes? Let us know in the comments below!