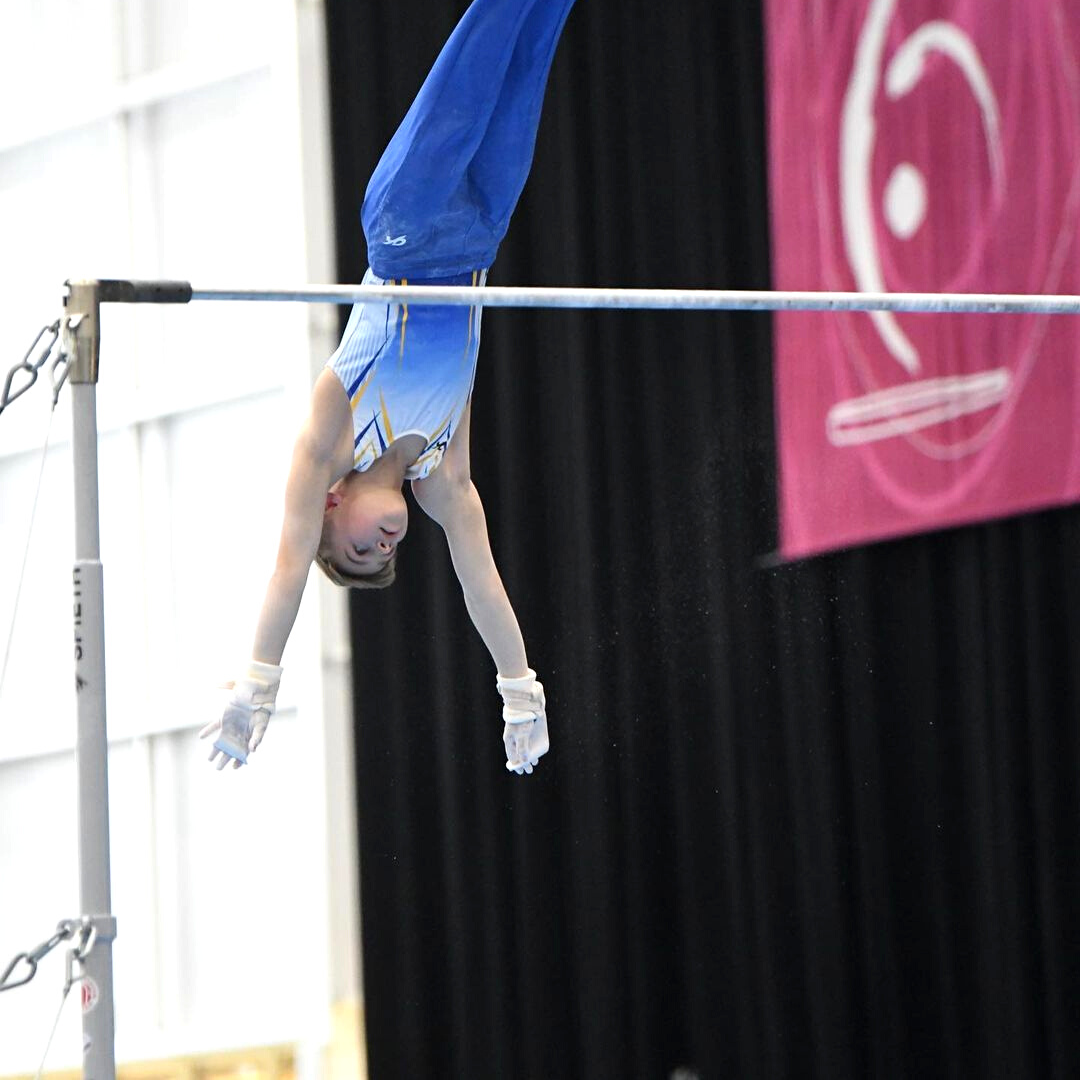 Introducing Beau. Beau loves his sport and finds his happiest moments in his career to be during competition.
What do you love most about gymnastics?
The thing I love most about my sport is, the fun of it! Flipping and twisting through the air, sticking landings, challenging and connecting with my teammates, and showing off my new skills.

 

 
Where and how often do you train?
I train 24 hours a week. Monday through Saturday, I train three and a half hours, and on Tuesday and Thursday morning, I train for an hour and thirty minutes.
What are your three main goals?
My three goals in my gymnastics career are:
Make it to the Olympics or Commonwealth games,

Get a skill of mine into the code of points,

Place top three in an apparatus final or all-around final at Commonwealth games or Olympics.
What skills do you want to learn this summer?
The skills I want to learn are my bonuses in my routines. I have some already, I just need, Pbars: Felge, back-uprise-to-handstand, Pommel: Russian, Ring: Yamawaki, Dislocate through handstand.

If I had to choose one singular skills, I would choose C Moy on parallel bars.
What is your happiest gymnastics memory and what makes it so special?
This year, me winning vault on the second day at nationals and coming third overall.

 

 
Who is your biggest inspiration and why?
My good friend, Blair Stewart. He is a Canberran gymnast who always gives me tips on my skills and gives his time to other athletes. He has always been nice and graduated from my school a few years ago.
What are your favourite things in life?
My family, gymnastics, and my dog, Dulcie. She's an old Kelpie that we've had for a few years. She's very friendly and a little timid.
 Follow Beau on Instagram!