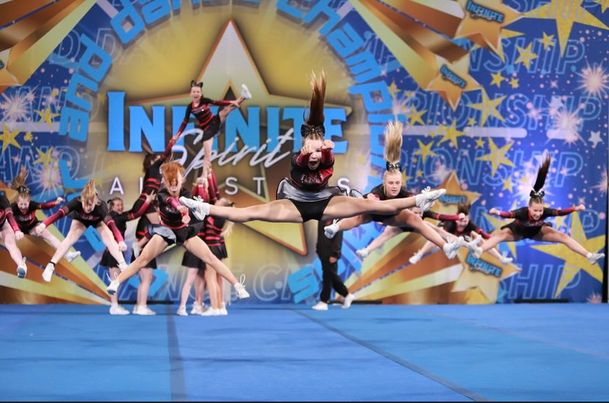 Welcoming our newest ambassador, Holly! Holly transitioned from gymnastics to cheerleading this year and absolutely adores her sport. 
What do you love most about gymnastics?
I love how inclusive and supportive the sport is. Cheerleading has been the best experience and decision I have made.
Where and how often do you train?
I train at Electric Cheer and dance every Thursday. Where possible, I'll always do extra training and holiday clinics. I also do a gymnastics class to help with achieving some extra skill.
What are your three main goals?
I want to keep pushing myself, even when I want to give up on something. I want to continue trying when things get difficult. I'd also love to become a coach for younger athletes.
What skills do you want to learn this summer?
This summer, I am hoping to achieve my punch front, roundoff whip back handspring, full twist on floor.
What is your happiest gymnastics memory and what makes it so special?
My first competition! It was one of my teams most memorable moments. We were all so nervous yet excited.
Who is your biggest inspiration and why?
Jenna Seevers! This year she performed at worlds in a top gun team called "Lady Jags." She is my inspiration because no matter what happens, nothing gets in the way of her love for cheer. Jenna always inspires me with her amazing tumbling skills.
What are your favourite things in life?
My friends, family, animals, and cheer!
Go and give Holly a follow on Instagram!