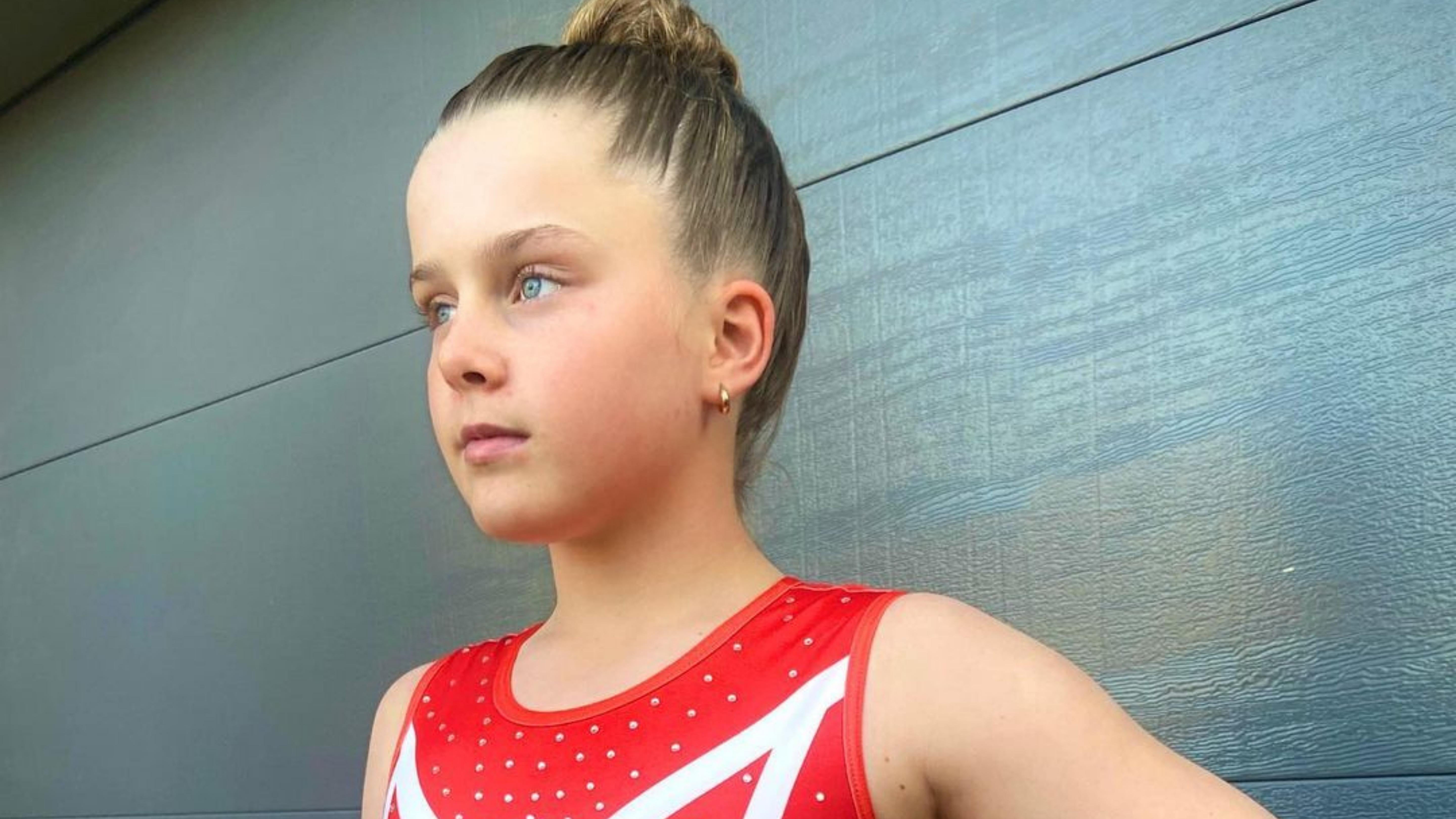 Kalani joins us as one of our newest brand ambassadors! From back full twist to a double backflip, Kalani loves to challenge herself and try new skills. Read on to get to know her more.
1. What do you love most about gymnastics?
Gymnastics is my happy place! I love the challenge of learning new and harder skills and the feeling I get when I achieve it. Also, I love doing the competitions.
2. Where and how often do you train?
I train 16 hours a week at Gravity Gym.
3. What are your three main goals?
- Get to level 7 to be able to start and make up my own sassy routines to perform.
- Go to the Olympics.
- Be a gymnastics coach.
4. What skills do you want to learn this summer?
- 2 giants in a row on wooden
- Back handspring on beam
- Clear hip to handstand on wooden

5. What is your happiest gymnastics memory and what makes it so special?
Coming 2nd overall in my level 5 division at my first ever state trials this year and making it to state 🥳
6. Who is your biggest inspiration and why?
It would have to be Simone Biles. With her natural ability, strength and talent of the sport. I love watching her perform. I would love to meet her one day.
7. What are your favourite things in life?
- Gymnastics - my second home 😂
- I love hanging out with my friends.
- Shopping.
- Swimming.
Go give her a follow on Instagram!