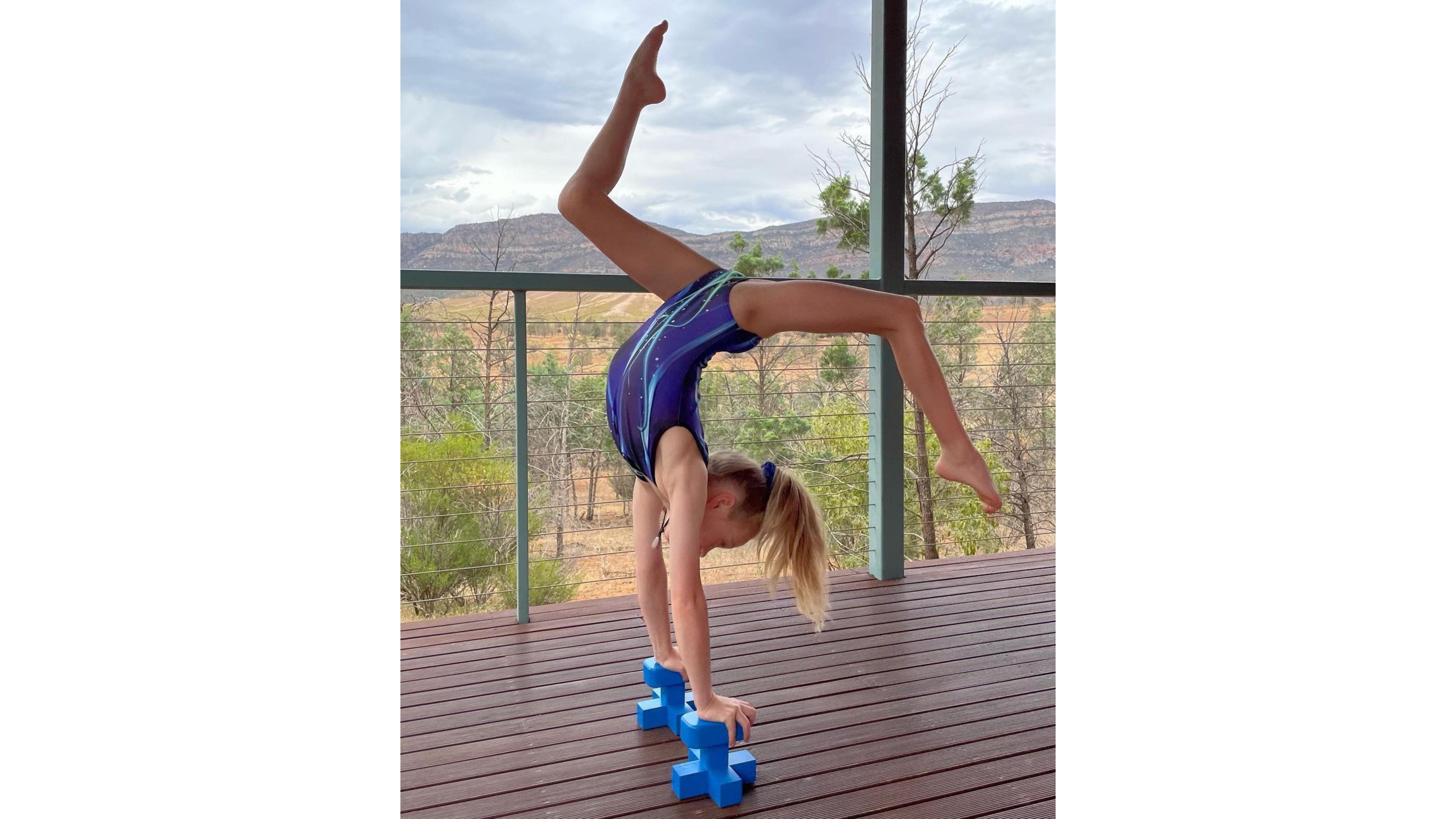 This week, we've asked Ellie a few questions to get to know her a little bit more! Read through to find out why she loves gymnastics, who her biggest inspirations are and the things that make her happy.
What do you love most about gymnastics?  
I love everything about gymnastics especially getting new skills and having fun with my friends.
Where and how often do you train?
I train in Adelaide 4 times a week for a total of 15 hours a week.
What are your three main goals?
To represent South Australia one day, to get to level 10 and to do a giant.
What skills do you want to learn this summer?
Fly away on bars, and to get consistent with my RO flip sault 
What is your happiest gymnastics memory and what makes it so special
Getting first place on floor and bars in a recent competition because it was the first time I got a first place medal.
Who is your biggest inspiration and why?
Simone Biles because she is the most amazing gymnast ever.
What are your favourite things in life?
Spending time with my family, playing with my dogs, gymnastics and having fun with my friends.
If you'd like to follow Ellie's gymnastics journey, go give her a follow on Instagram!