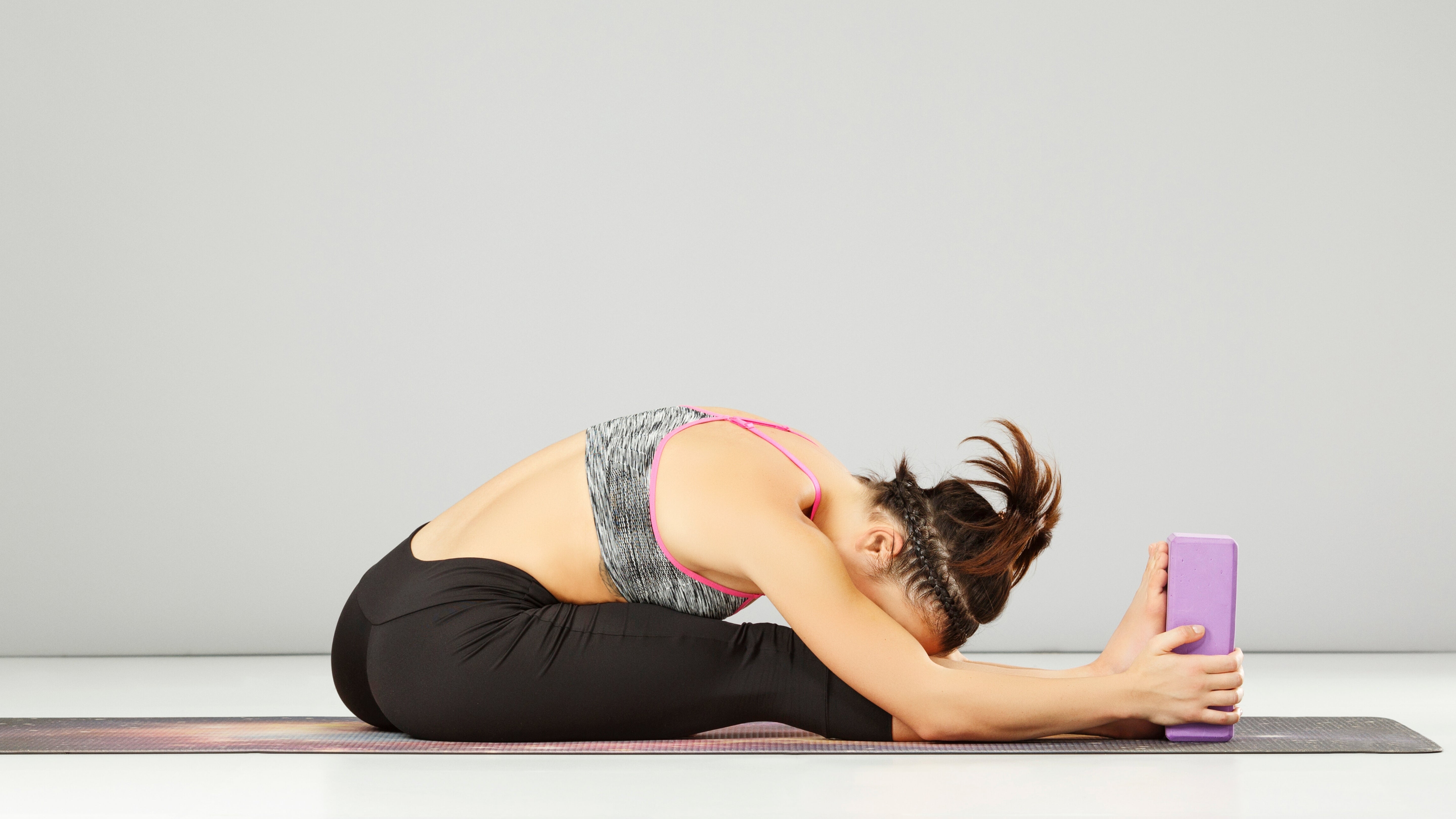 Yoga Blocks are utilised within the practice of yoga for those who are struggling with their flexibility or for those who have just started practicing yoga. Yoga blocks are useful for building upper body strength, practising alignment, protecting and building strength in weak wrists and gaining more depth into particular yoga poses.
While blocks are mostly for those who wish to start practising yoga but need to deepen their stretches, they are also beneficial for gymnasts who want to loosen their upper and lower body muscles as well as gaining flexibility.
Yoga blocks are available in a variety of different materials. Choosing the right material depends solely on your practice and goals. Yoga blocks are available in foam, cork and wood.
Foam yoga blocks are softer and lighter. These are best for beginners as they can be more comfortable to use when it comes to initiating supportive postures.
Cork yoga blocks, on the other hand, can be classed as a second recommendation for beginners as they are softer in comparison to wood blocks and heavier. These are also eco-friendly and typically last longer than foam yoga blocks.
Wood yoga blocks were the traditionally used blocks for generations. Now, they are more so made from bamboo. These are sturdy and hard, and last basically forever. The only issue with wood yoga blocks is that they can become harder to use once the yogi becomes sweaty and these can be more costly than foam and cork blocks.
Yoga teacher, Emma Chapman, has put together a video that shows the different ways that you can utilise yoga blocks, whether you're starting to practice, or just after some good stretching techniques after working out.
Standing Forward Bend: This helps with loosening tight hamstrings and gaining flexibility. Use the block as support for your hands, and then bend forward.
Triangle Pose: Similar way to the forward bend, stand with your legs apart, and then bring your hands forward. Again, use the blocks to support your hands, and use them to push your dominant hip upwards.
Seated Forward Bend: This is also to assist with tight hamstrings and creating more depth in your stretches. Sit on the ground in an 'L shape', and place the block in front of you, using it as a gauge for how far you wish to stretch.
Opening Up the Chest and Shoulders: Place the yoga block behind you, in between your shoulder blades. Lay back on one block, and then use the other to support your head. Ensure your legs lay relatively straight in front of you and allow yourself to open up and release any tension that may be in your back.
Yogi Squat: This is slightly different to the traditional form of a squat that you may see within gymnasiums or CrossFit, as this focuses more so on the depth. You can sit on the block in order to do this, as it will also loosen up tight hamstrings.
Pigeon Pose: This position can be quite difficult to do if you have tight muscles and are not that flexible. By placing a block underneath your hip, you are allowing more depth, which will lead to building up flexibility, as well as allowing some additional support.
What do you utilise your yoga blocks for? Let us know in the comments! Shop our yoga collection here.