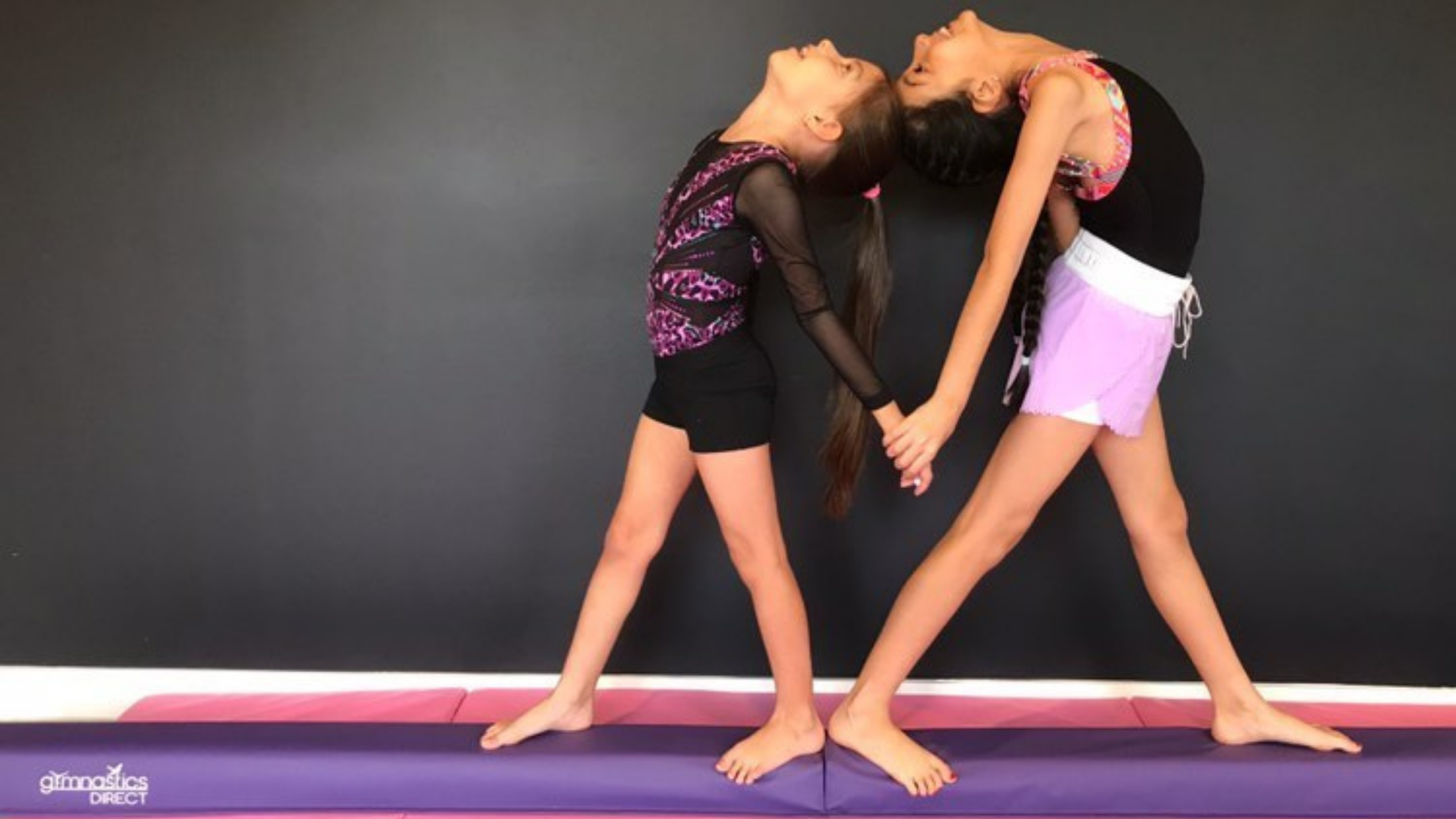 COVID-19 has changed the way a lot of us train since the closure of gyms, cheer stadiums and gymnastics clubs.
The global pandemic left a lot of people panic buying different types of equipment and tools so that they could work out at home. Due to the massive demand for these products, many major sporting supply companies have found an increased demand for equipment that can be used in the comfort of a person's home.
One year on, and while most people have returned to gyms and clubs, others have been taking the advantage of their gear bought throughout isolation and continuing to use it.
The Gym Spot looks at the best equipment for home use.
Perfect for all floor routines and allow a soft landing for complex manoeuvres. These mats can also be packed away and stored in between uses.
Available in many sizes, lengths and heights, balance beams allow a gymnast to practise various skills like handstands, walkovers, cartwheel and various types of jumps. Most beams also come with adjustable feet, making them easy to change in various heights depending on skill level.
To check out Gymnastics Direct's range of beam and mat combos, click here.
These are used regularly within gymnastics and cheer clubs, however, it's also a great at home piece to practice drills, tumbling and other movements.
Coming in a variety of lengths, inflatable air mats can be utilised in a variety of different spaces and then deflated afterwards for easy pack away and storage. From air barrels, air spots to the complete 5 piece home-based kit, Gymnastics Direct has a full range of high quality and safe air mats online.
To see more ways to get the most out of your Air Track, read our blog here.
Small, light and compact, these yoga blocks are easy to store and pack away after use. They can be used for stretching at home and doing other exercises to help increase strength and flexibility.
Junior Kip Bar and Elite High Bar
Catering for all athletes, our range of bars are great equipment to engage gymnast's upper body strength and practise their bar routines at home. Easy to put together and to pull apart, these bar set-ups can be easily stored away after each training session if you're limited on space.
These are essential training aids for every gymnast. Not only are they affordable, durable and stable, they also assist with building strength and allow the gymnast to condition in the comfort of their own home. They are ideal for gymnasts of all expertise levels and can assist with exercises such as push-ups and dips.
Do you train at home? What apparatuses do you use? Let us know!