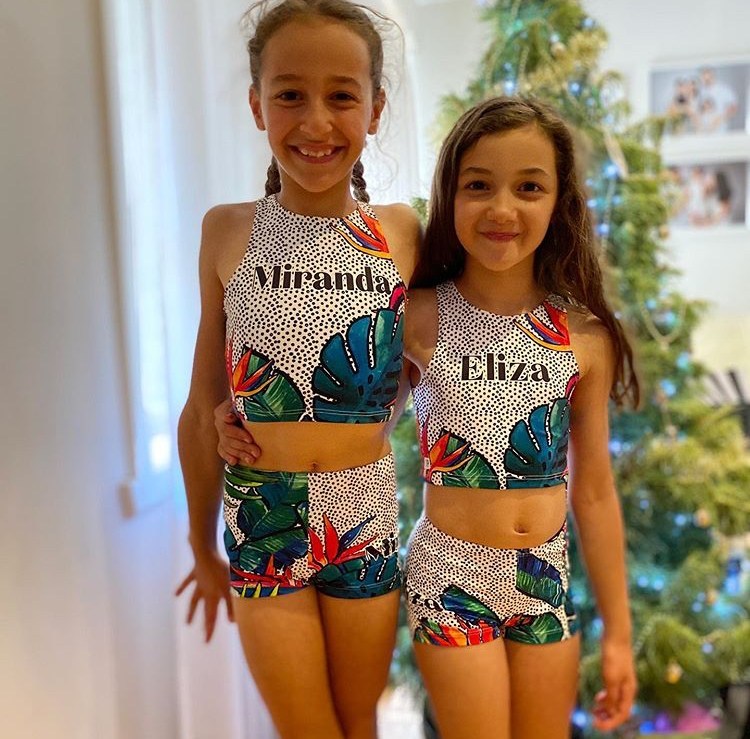 This week, we take a look at Miranda and Eliza, the @gymnast_sisters_au, one of our newest ambassadors. Let's get to know why they love gymnastics, their goals, and the things that make them happy.
1. What do you love about your sport?
It keeps us healthy and fit and leads to lots of opportunities. We also love being part of our wonderful club, our coaches and our team mates.
2. Where and how often do you train?
We train 18hours combined at Niddrie Gymnastics @niddriegymnastics. 
3. What are your three main goals?
To encourage others to do gymnastics and follow their dreams and to one day become Gold Medallist in the Olympics.
4. Who is your biggest inspiration and why?
Our biggest inspiration is Georgia Goldwin because she has been to the Olympics trains in Australia and we have seen her perform live and she is very talented.
5. Name someone famous you'd like to meet in person and why.
Simone Biles because she has won so many gold medals and is the best gymnast in the world and Georgia Goldwin because she inspires us to do our best and achieve our goals.
6. What are your favourite things in life?
Our favourite things in life are doing gymnastics, going to comps and receiving a trophy or medal. We also love music, dancing, camping, dirt bike riding, fishing and swimming.
It's amazing to watch their gymnastics videos and how they motivate each other to do better. Exercise partners provide a great combination of support, motivation, and also healthy competition.
Check out more of their awesome videos on Instagram @gymnast_sisters_au!