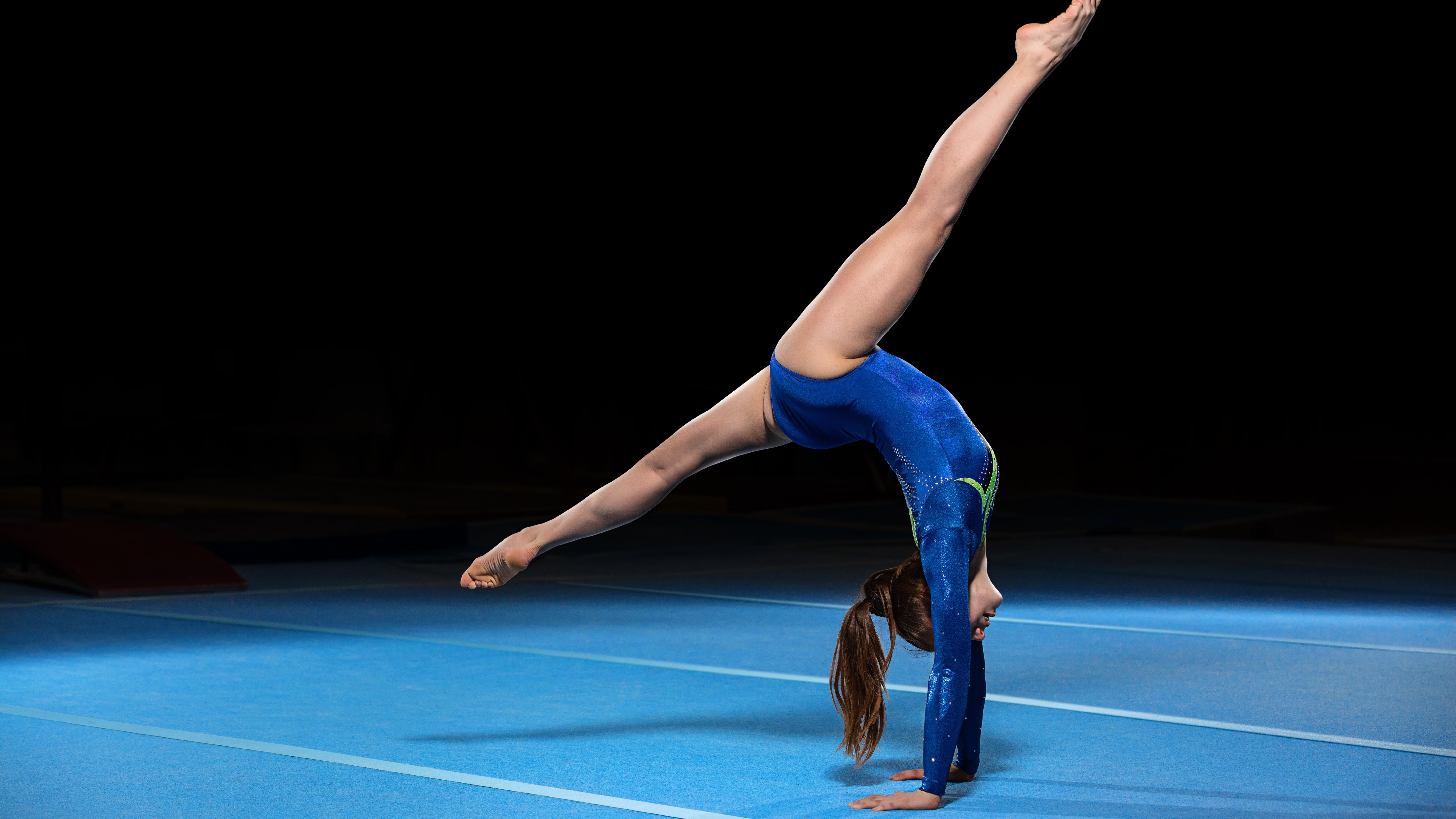 Protective matting is an essential part of gymnastics, cheerleading, acrobatics or any high impact sport. It allows for safer landings and helps build athletes' confidence, especially when the individual is exposed to danger because of the potential fall height involved.
Safety and function are crucial, and the question that arises most is, "What matting is most suitable for me or my child?"
There is a large variety of gymnastics matting designed for differing purposes. These include the type of movement involved and whether they need to simply provide protection from a fall or aid in a dynamic movement such as tumbling.
Deciding on the right option can be confusing. Factors to take into account are foam type, foam density, width, length, and the type of covering used.
Tumbling Mats (High Density Foam)
The most versatile and widely used gymnastics mat! Filled with high density foam, and predominantly covered with a wear resistant vinyl outer, these mats provide a safe, supporting surface for tumbling exercises where the fall height is less than 1.5m.
High density foam is firm to touch and offers some 'spring' when high energy tumbling exercises such as handsprings and cartwheels are performed on them. Foam density is generally in the 28-33kg/m3 area, and the most common foam types used are EPE, EXP, and EVA.
These mats can be purchased in a one-piece or folding format, allowing for easier storage.
Crash Mats (Sponge Foam Filling)
Also called landing mats, these generally start at around 10cm in thickness and are designed to provide a safe environment in case of a fall.
As the depth of foam increases, the density of the foam tends to decrease to accommodate for greater fall heights. For instance, while a 20cm thick crash mat might have a sponge foam density of 25kg/m3, a 40cm thick mat is often reduced to 18kg/m3 density, providing a softer landing where a greater fall height is potentially involved.
Crash mats are used widely in sports such as gymnastics, acrobatics, cheerleading, rock climbing and in school and early learning environments where safety is paramount.
They can be purchased in one piece or as folding mats and with velcro attachments built into the mat, making it possible to join multiple mats together.
Flexi Roll Matting (Carpeted or Vinyl Cover, High Density Foam)
Flexi Roll matting is often used to cover large surface areas. It is made from high density EPE foam, with either a carpeted or vinyl cover. Carpet is a preferred surface for gymnastics, acrobatics, dance and cheerleading, while vinyl is favoured for martial arts related pursuits.
Carpeted Flexi rolls come in a variety of widths and lengths.1.83m and 1.52m widths are the most common, while lengths of 12m are most commonly purchased. They can be joined together with velcro joining tape, side by side or end to end to suit your purpose and need.
Vinyl Flexi roll matting has a textured surface that helps avoid slippage and can be joined together with joining tape. This can also be built into the mat as a custom made option.
Check out our range of matting here! We also offer a custom made matting service where you can have matting designed to suit your specific needs on size, colour, and foam density. Contacts us for more info.