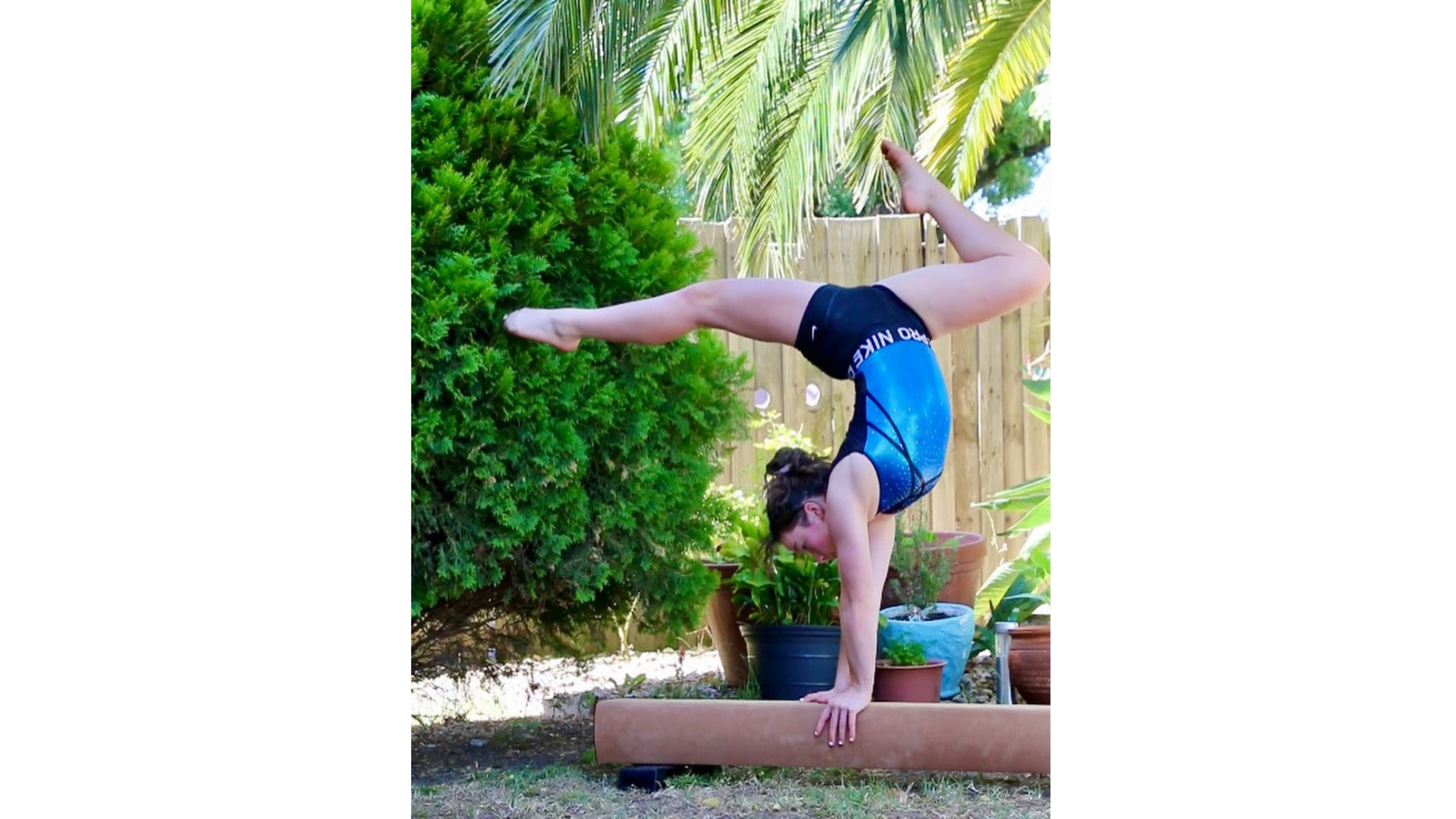 At Gymnastics Direct, we are lucky to have an amazing group of young gymnasts as part of our Ambassador program. In the past 3 years, we have followed each athletes journey in the world of gymnastics whilst highlighting their achievements and goals within the sport.

This week, we introduce you to one of our newest ambassadors, Piper! Piper trains at Niddrie Gymnastics and is currently in WAG Level 7. Her positive attitude and dedication make her a great model to the younger gymnasts. We're so excited to have her on board and see where her gymnastics journey takes her! Scroll through to get to know her more.
What do you love most about gymnastics?
The thing that I love most about gymnastics is that I have the ability to set goals and to achieve those goals. I not only set my self long term goals but also short term ones. I love the feeling of completing those goals, whether it be a new skill or having a clean routine, or even having straighter legs in some of my skills!

Where and how often do you train?
I train 12 hours per week at Niddrie Gymnastics.

What are your three main goals?
1. To always have fun with my friends at gymnastics
2. To try my best at competitions and training
3. To have consistent skills and routines
What skills do you want to learn this summer?
Although I have many goals for this summer, my top two biggest goals would probably be to start learning giants on bars and tsukahara on vault.

What is your happiest gymnastics memory and what makes it so special?
One of my happiest gymnastics memories at a competition would have to be Level 5 Victorian Championships. This competition was special for me as I completed my first round-off back handspring by myself in competition and I ended up coming second on floor in the state! Some of my happiest training memories are when I have achieved a skill that I have had a mental block on for a while, for example, my flyaway on bars. This was a really hard skill for me to overcome but when I did overcome it, I was very happy with myself.
Who is your biggest inspiration and why?
I don't have a specific person that inspires in gymnastics, I get inspired by all gymnasts as they love what they do and never give up. I would have to say that my favourite part of a competition; either if I am watching or competing, is watching the choreography that the gymnast performs on both beam and floor. I feel choreography really brings out a gymnasts personality and the gymnast becomes one with the music and apparatus, this really inspires me to enjoy what I do and to always be myself.

What are your favourite things in life?
Some of my other favourite things in life (apart from gymnastics) include, spending time with my family, cuddling with my cats; Bertie and Jack, reading, going for walks and hanging out with my friends.
If you'd like to follow Piper's gymnastics journey, check out her Instagram page!