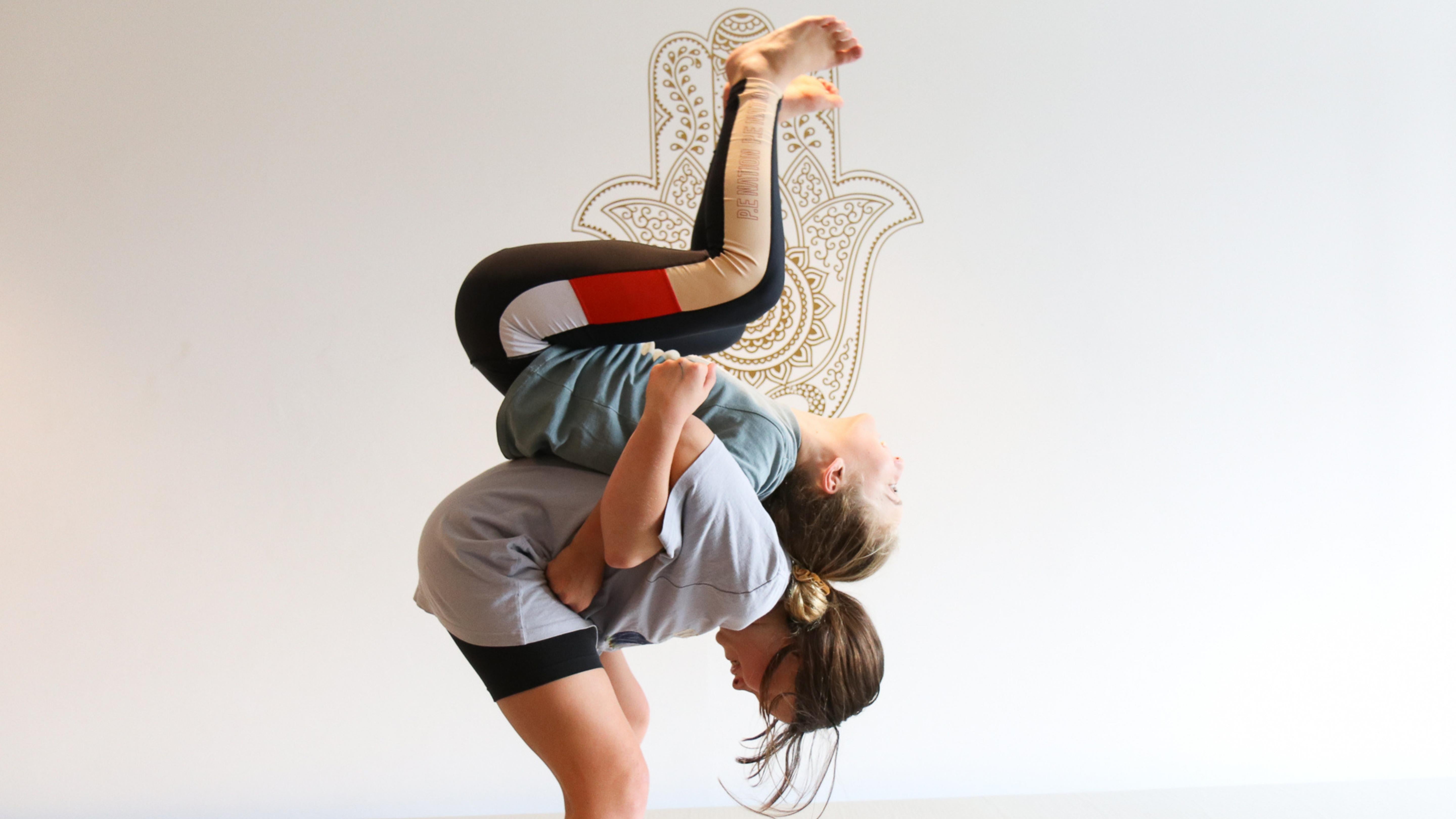 For this week's Club Focus, we would like to feature Flying Yogis! Read on to get to know the foundations to which they have started this unique program of yoga and acrobatics. 
How did your club start? 
Flying Yogis runs Yoga and Acrobatics programs for children. We started teaching children Yoga from an adult Yoga studio as long ago as 2002. Soon into our Kids Yoga Teaching journey, we realised kids couldn't stop cartwheeling and kicking over from their bridge poses. So we increased the amount of tumble mats; gymnastics equipment; we started to hunt down Yoga teachers with strong acrobatics backgrounds… and then Flying Yogis began to have it's own unique identity. 
Flying Yogis became it's own entity in 2015… and we are in 3 locations: Bondi Junction; Annandale & now running classes in Naremburn in Sydney's North Shore. 
How many kids do you train and what skills? 
We have about 200 children in each studio. Ageing from 2.5yrs - teens. We start off with yoga salutes; yoga poses; then run through fitness and strength training.. then acrobatics and gymnastics circuits on equipment. 
Do you have any special needs programs? 
Since we have a strong foundation of yoga, our range of athleticism ranges from the kids who want to keep back flipping all the way through to children on various behaviour, coordination, development and concentration spectrums . We don't have specific special needs programs per se, however our groups are populated with children demonstrating variations in physical awareness and ability.   
What's your club's vision statement? 
Our logo states, "Healthy Bodies, Healthy Minds". This actually encapsulates all every aspect of the Body and Mind's relationship. (Happy Bodies- Happy Minds; Calm Bodies- Calm Minds; etc)
What are some of the objectives of your program? 
Emotionally: Confidence; awareness; a strong sense of self.
Physically: Improved coordination; fitness; agility; fine and gross motor skills.
Philosophically: no matter what age, we slip in various Yoga tenets such as: cooperation; filling each other's buckets; Karma; kindness; awareness.   
What are you most proud of with your club? 
Some kids have started with us when they were 4 years old and are now teenagers who not only continue to do our classes, but also help us out and work with us on weekends and over school holidays.
We love watching children get over self doubt or anxiety towards tricky challenges and how it impacts their attitude in their daily lives as well. 
Why do you think your club is important to families and your community? 
Flying Yogis is not for the "Best in the class". We are for the rest!  We help kids continue to enjoy movement, dance, gymnastics and acrobatics in a completely non- competitive environment. Nobody will get excluded from a grade or level. 
What's a piece of advice would you give to a gymnast/student?
There are a few "Amanda-isms": 
"Practice always makes you better, it never makes you worse!"
"Slow down, take a few breaths. Visualise the tricky skill before doing it."
"Spin your negative self talk to positive. If you  say, "I can't" or "I'm bad at" even before you try, you've automatically psyched yourself out of achieving. If you say, "I am going to give it a try" and you break the tricky challenge into smaller pieces, you will not only eventually nail the skill, you will have learned a major life lesson!"
"Don't worry about the destination. Enjoy the journey. "
Check out their Instagram for more! Want your club to be featured? Contact us!