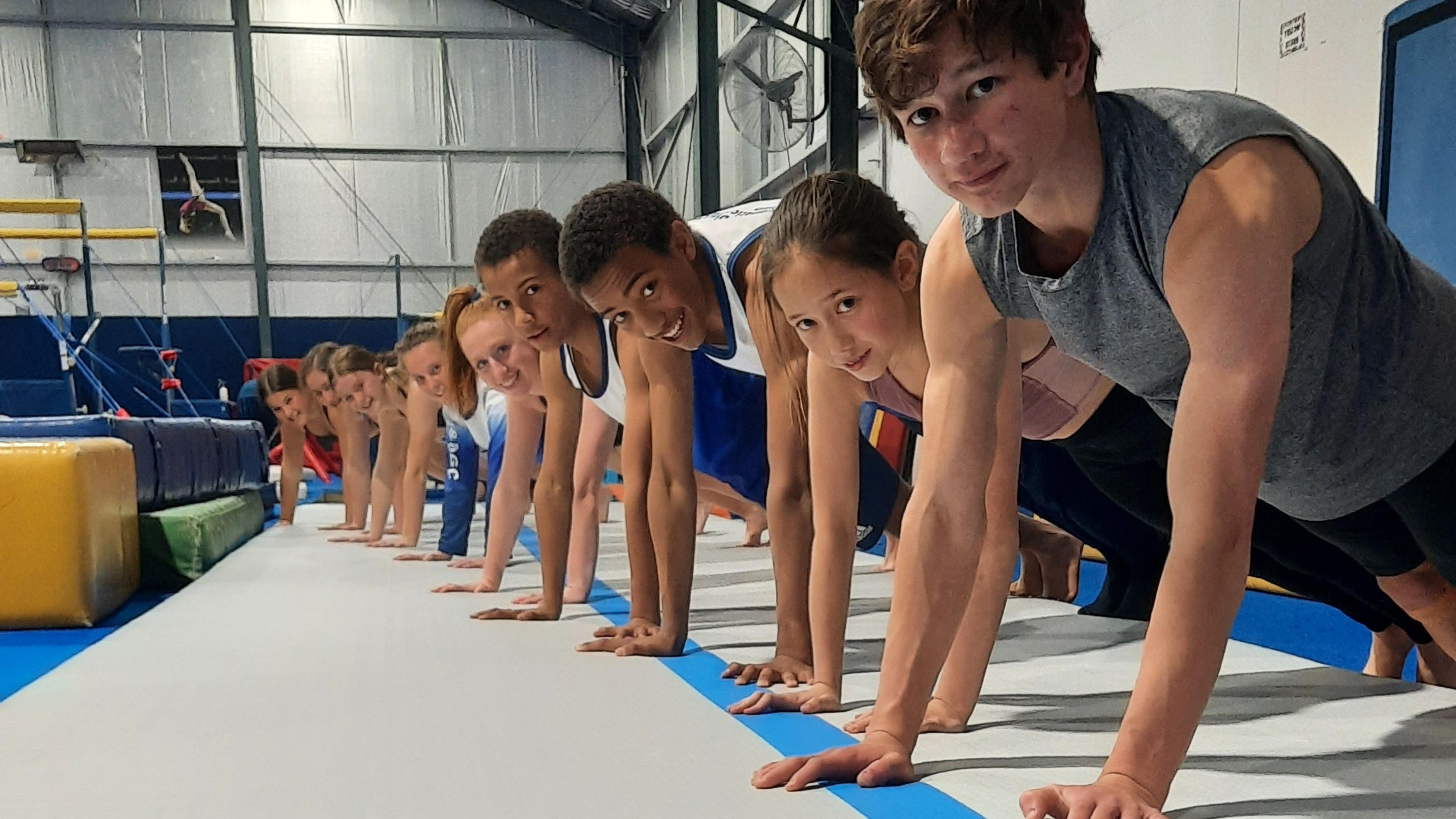 For this week's Club Focus, we'd like to introduce Natimuk & District Gymnastic Club, a club located in the small town of Natimuk, Western Victoria. Big thanks to Head Coach Lynette for taking the time to answer our Club Focus questionnaire.
Read on to get to know them and how they've helped the local community and surrounding districts of Natimuk in the past 60 years! 
1. How did your club start? 
It started in 1960 as a youth group giving some children something to do.
2. How many kids do you train and what skills?
We have about 200 gymnasts. We run Kindergym, Recreational classes for 5
through to adult, Ninja and competitive girls and boys.  

3. Do you have any special needs programs? 
All our special needs children are integrated into our regular programs.


4. What are some of the objectives of your program? 
To create a fun, friendly environment where all gymnasts feel accepted and are
given the chance to achieve their best.

5. What are you most proud of with your club? 

Our commitment and focus to offer a variety of classes to meet all needs. And we are proud of our facility.
6. Why do you think your club is important to families and your
community?

It provides a family friendly and inclusive atmosphere. We are one big
family.

7. What's a piece of advice would you give to a gymnast/student?
That nothing is out of reach, just don't give up!
To find out more about their gymnastics programs and classes, click here. If you'd like your club to be featured, get in touch!