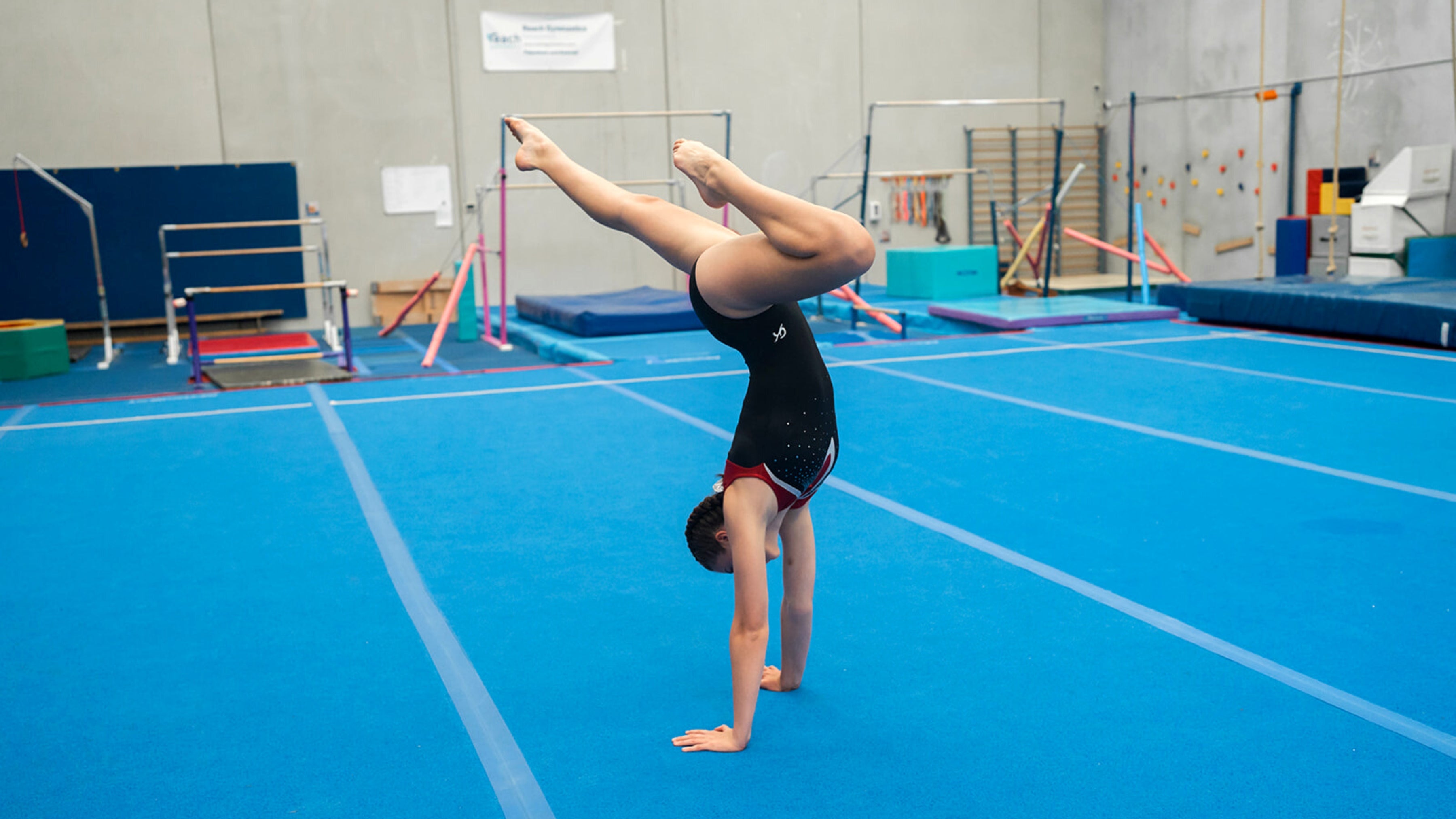 Our Club Focus spotlight this week is Reach Gymnastics, located in Pakenham and Emerald Victoria. From how the club started to some of the objectives of their program, owner and director Rebecca Tilley shares some info about their club.
1. How did your club start?
Reach Gymnastics started as a 1 hour class with 17 kids in 2015 in a school gym.
2. How many kids do you train and what skills? 
We currently have over 850 members, we run BabyGym, KinderGym, recreational gymnastics for boys and girls, NinjaZone, Gymstar, WAG, MAG and adult gymnastics classes.
3. Do you have any special needs programs? 
Yes we run a couple of All Access classes during the day.
4. What's your club's vision statement?
Our mission at Reach Gymnastics® is to teach kids first. We build strong, healthy, positive kids.
5. What are some of the objectives of your program?
We are passionate in our belief that gymnastics is for everybody. We are strongly committed to having a positive, inclusive environment, and continue to work tirelessly to provide a safe, best practice club where children can feel supported, included and challenged.
6. What are you most proud of with your club?
I am most proud of the smiles and laughter that I see out on the floor, and when kids don't want to leave the gym because they are having so much fun!
7. Why do you think your club is important to families and your community?
I think our club is important to families and our community as we offer a positive space for children to learn not just movement skills, but life skills as well.
8. What's a piece of advice would you give to a gymnast/student?
You can achieve anything you want to, it may take you a while or through some twists and turns, but if you keep believing and working at it, you can do it!
Visit their website for more information about their club and the classes.
Want your club to be featured? Get in touch today to find out how to get involved!