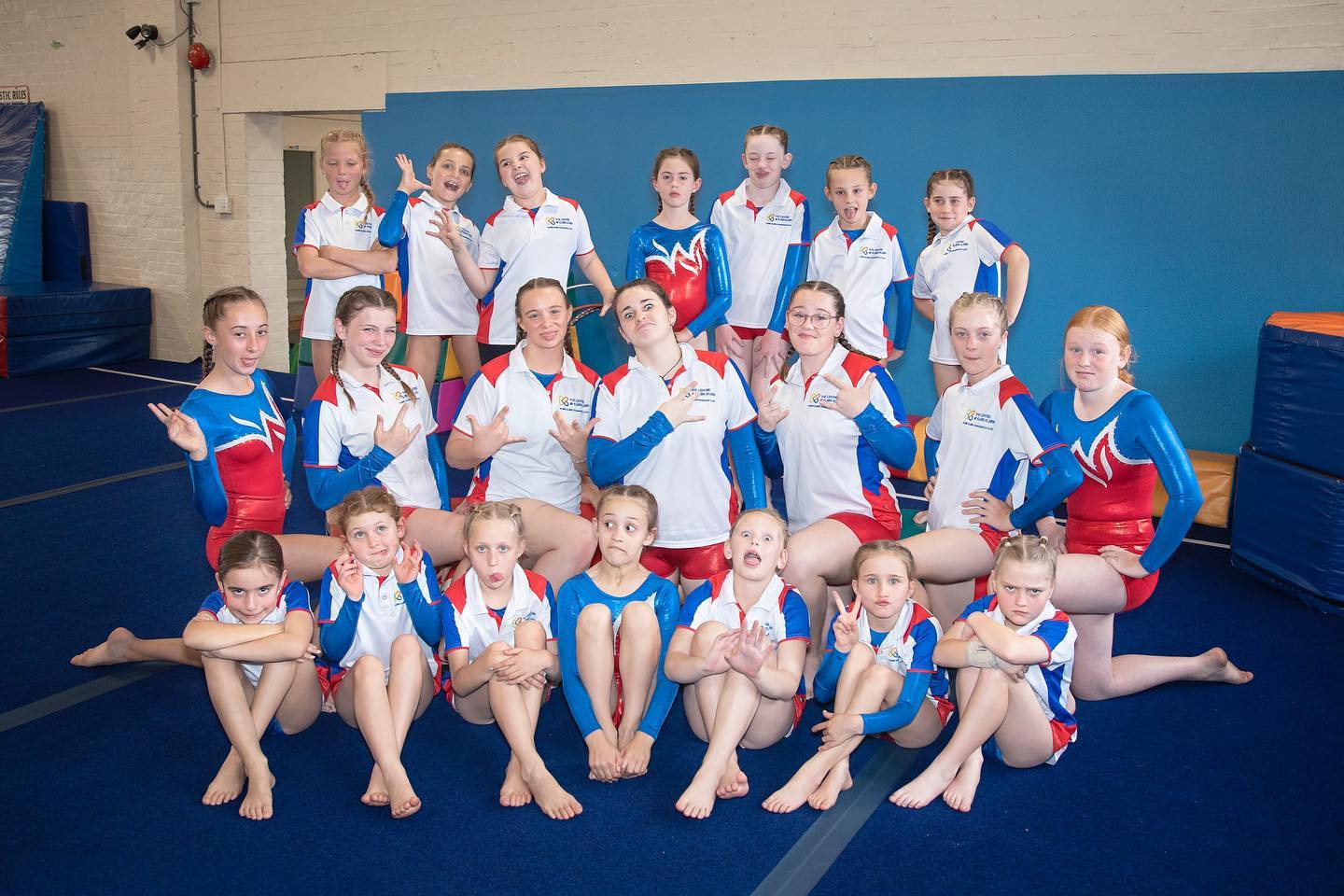 This week, we're turning the spotlight onto a local gymnastics club in the Hunter Region – Kurri Kurri Gymnastics Club. Despite its small size, this club has built a reputation for nurturing young gymnasts and fostering a close-knit family atmosphere for over 40 years. Gain an inside look into their club with insights from Gymnastics Head Coach, Eloise Burgess.
1. How did your club start? 
Our club has been running since the mid 1980's. We have a rich history in our local community, which has changed over the years. Our club originally was a big Rhythmic Gymnastics club, but has since moved into a recreational, Women's Artistic and Trampolining competitive club.
2. How many kids do you train and what skills? 
We currently train 150 children in our afternoon classes. We can also see up to 30 families a week in our 1–5 year old program as well. We run 1–5 year olds classes, recreational classes, Women's competitive, Tramp & Tumbling competitive and Team Gym.
3. Do you have any special needs programs? 
All our programs are inclusive, we accept and include children of all abilities into our classes.
4. What's your club's vision statement? 
To enrich the lives of our community through Gymnastics and movement.
5. What are some of the objectives of your program? 
Some objectives of our programs is to bring out the best in all the children we see in our classes. We aim to provide quality gymnastics instruction to children in our area, and provide safe instruction through our up-to-date gymnastics qualifications, our equipment, and our facility.
6. What are you most proud of with your club? 
Seeing the growth in all our gymnasts always makes us proud. Last year we had children qualify for 4 different State Championships which is always a huge achievement and made us very proud. This year we are on track to beat that as we have had children qualify for 5 different State Championships.
7. Why do you think your club is important to families and your community?
Our club is a very special in our community, the building itself has been here for over 100 years. Our gym clubs is small, but like a big family. The older gymnast helps coach all the younger gymnasts. The families an their support has always been one of the best things about our club.
8. What's a piece of advice would you give to a gymnast/student?
Give it a go, believe in yourself and trust in your training and your coaches. Be brave, be happy for yourself, be happy for everyone around you.
Head over to their website or Facebook page to learn more about the programs they offer!